Recommended
Simon Ward
With the launch of the new VIA website (finally), one aspect of the design that received an unusual amount of attention was the mobile menu and it's interface....
Wow! 2022 is here already, it's been nearly 2 years since the first outbreak of the Coronavirus in the UK and we all know how the time since has panned out. Since I started VIA Creative back in 2003 we have come through two recessions but nothing prepared us for the global pandemic that hit our shores in the early part of 2020. Whilst we successfully navigated the lockdowns, the working from home, the lack of hand sanitiser, the Zoom calls, the social distancing and of course staying safe; it was last year, 2021 when we all thought things would return to normal.
Unfortunately it never turned out that way as it was becoming more and more evident that businesses had to adjust to a different way of working caused by the pandemic, a different way to find, win and do business and of course, to shifts in customer expectations.
At VIA we create a wide range of design work for both traditional and digital media. We do a lot of logo and branding design, brochure and publication design, web design, app development and social and digital media marketing. During 2021 we wanted to provide reassurance to our clients that they could still continue to market and promote their own businesses and services despite the pandemic and the ongoing changes in UK restrictions imposed by the government and we helped shape ways they could successfully do this.
It became evident that during the lockdowns more and more people had increasing amounts of time on their hands, the furlough scheme and working from home meant more opportunities to target prospects through effective digitally marketing strategies. Having our own in-house print company meant we could also help shape effective print campaigns, even in the midst of the need to maintain cleanliness, special anti-bacterial print finishes allowed customers to send out conscience clear marketing collateral. So this shift in mind set allowed us to help with our clients' ongoing marketing both digital and traditional.
So what were we upto during 2021? Well here's a snapshot of some of the key projects we worked on and the key news points in what was a truly crazy year.
January
Croxdale Group, creative agency support, campaign and marketing collateral design
We started the year with a new customer. The Croxdale Group are an auto dealership based in Durham who commissioned us to provide creative support for their dealership and this resulted in a range of new, creative graphics and ideas to help promote their various brands such as MG, Citroen, Mitsubishi and Suburu. We created all new social media graphics for the various brands and campaign ideas for special events (we were still in lockdown so these ideas were based on digital solutions)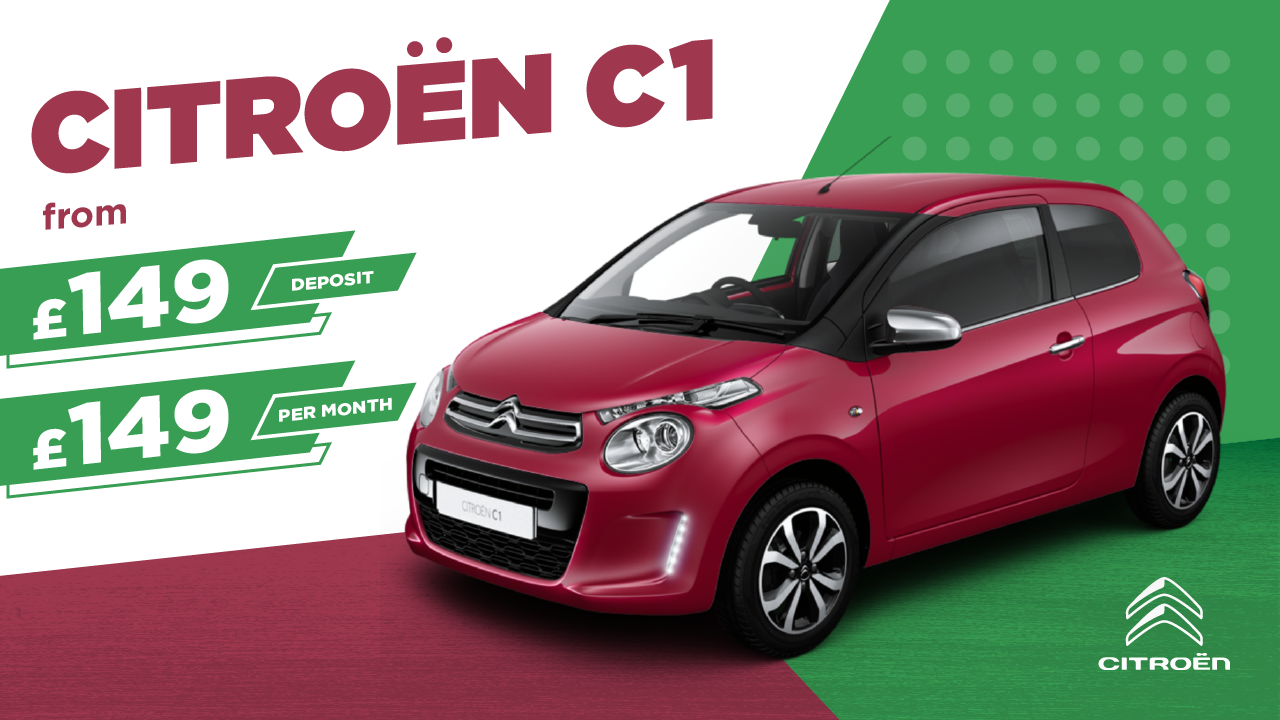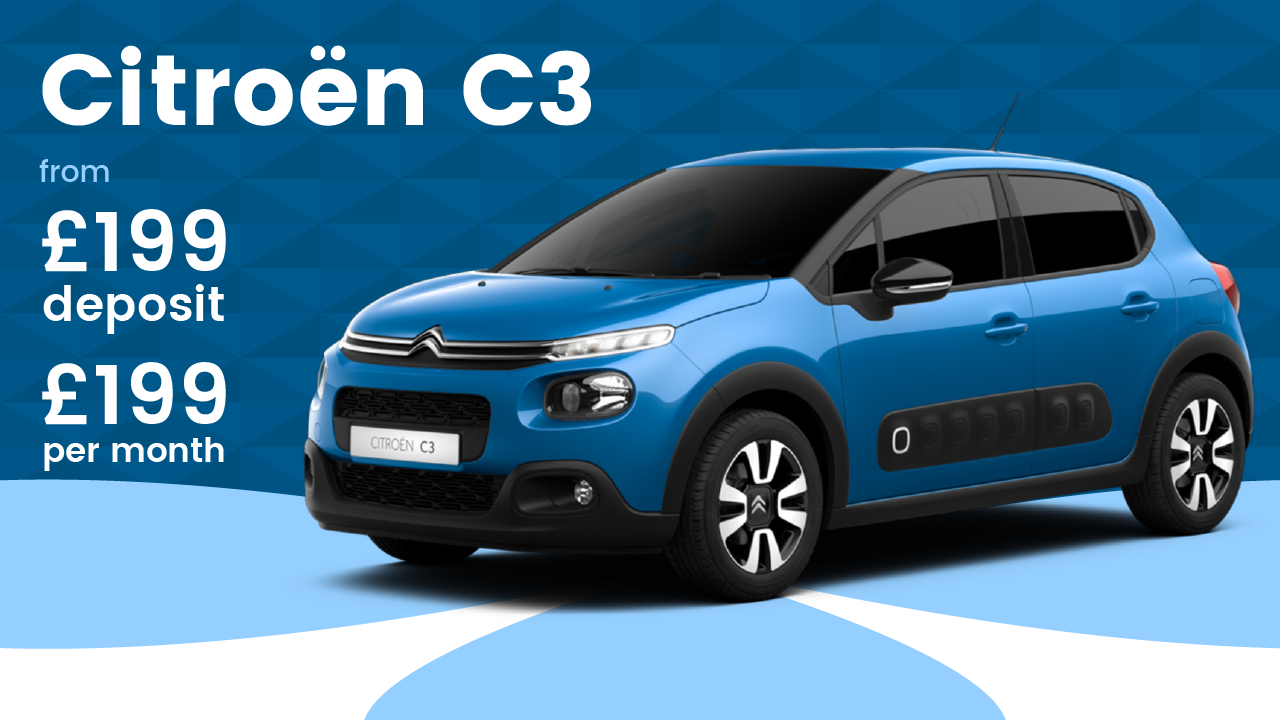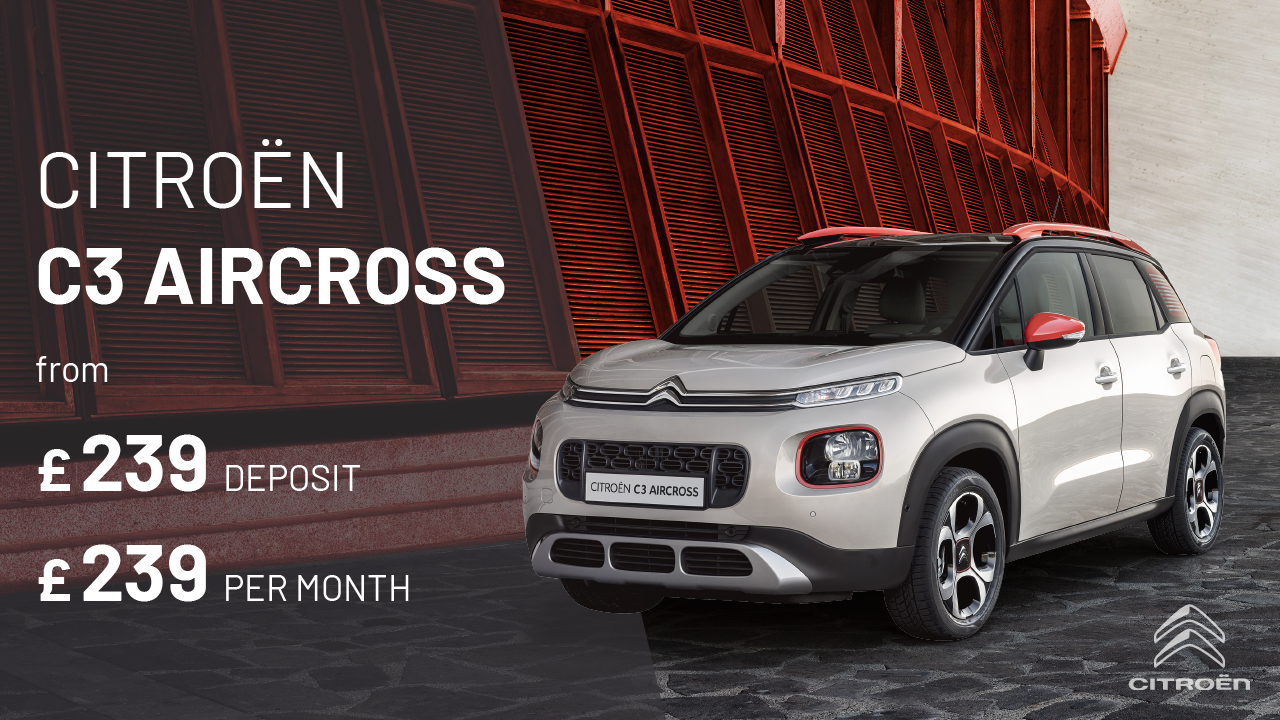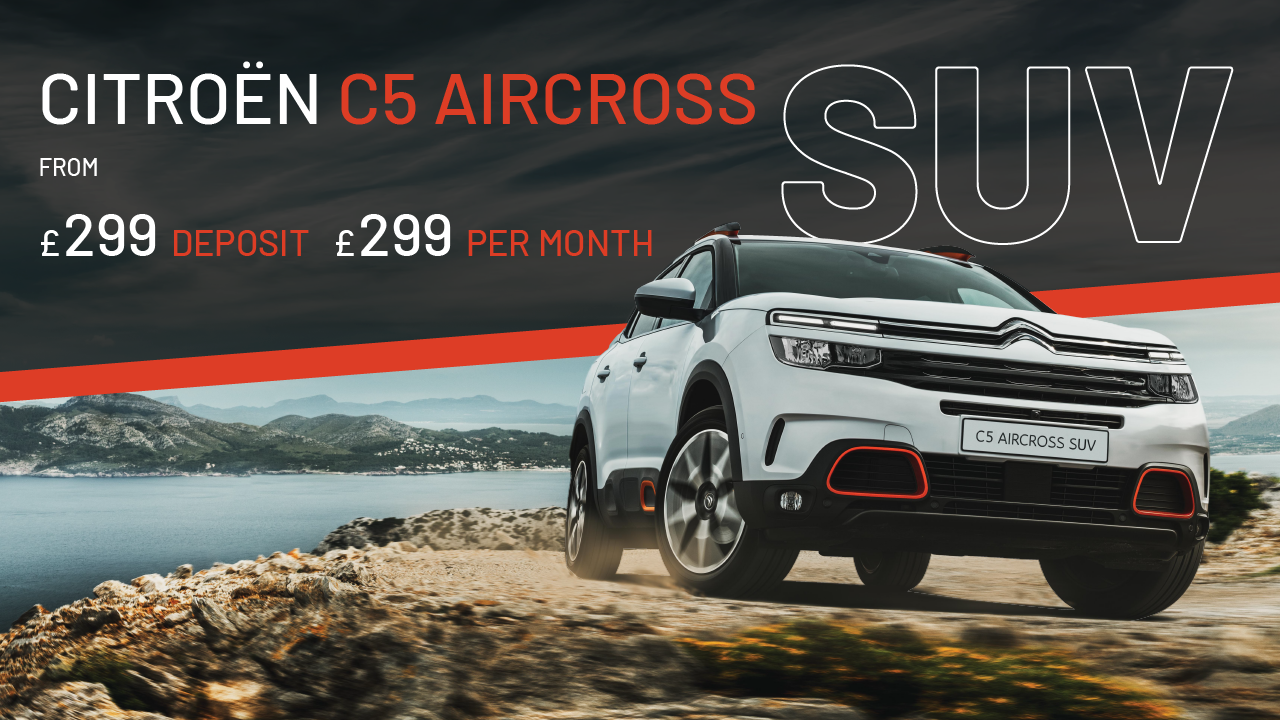 Gutsy Girl & Co cafe, website design and click and collect app
Early in 2021 we also designed and built a new website for Gutsy Girl & Co, a wonderful new catering event and cafe that had recently opened inside Studio 109. Due to the lockdown we helped the cafe to navigate the lack of walk in customers by building them a click and collect food ordering feature within the site that allowed for a great level of online orders and helped them to continue trading despite the UK restrictions.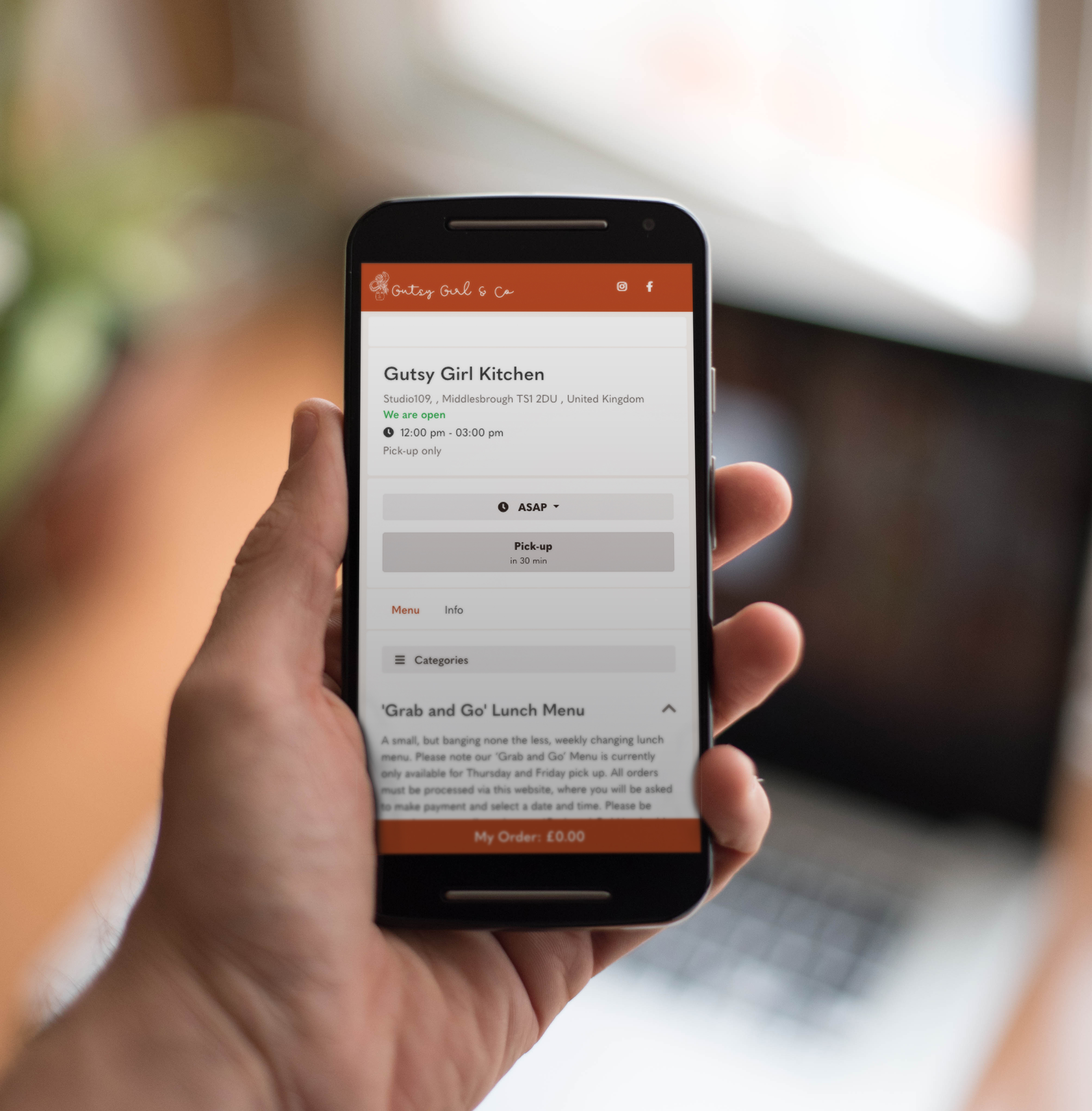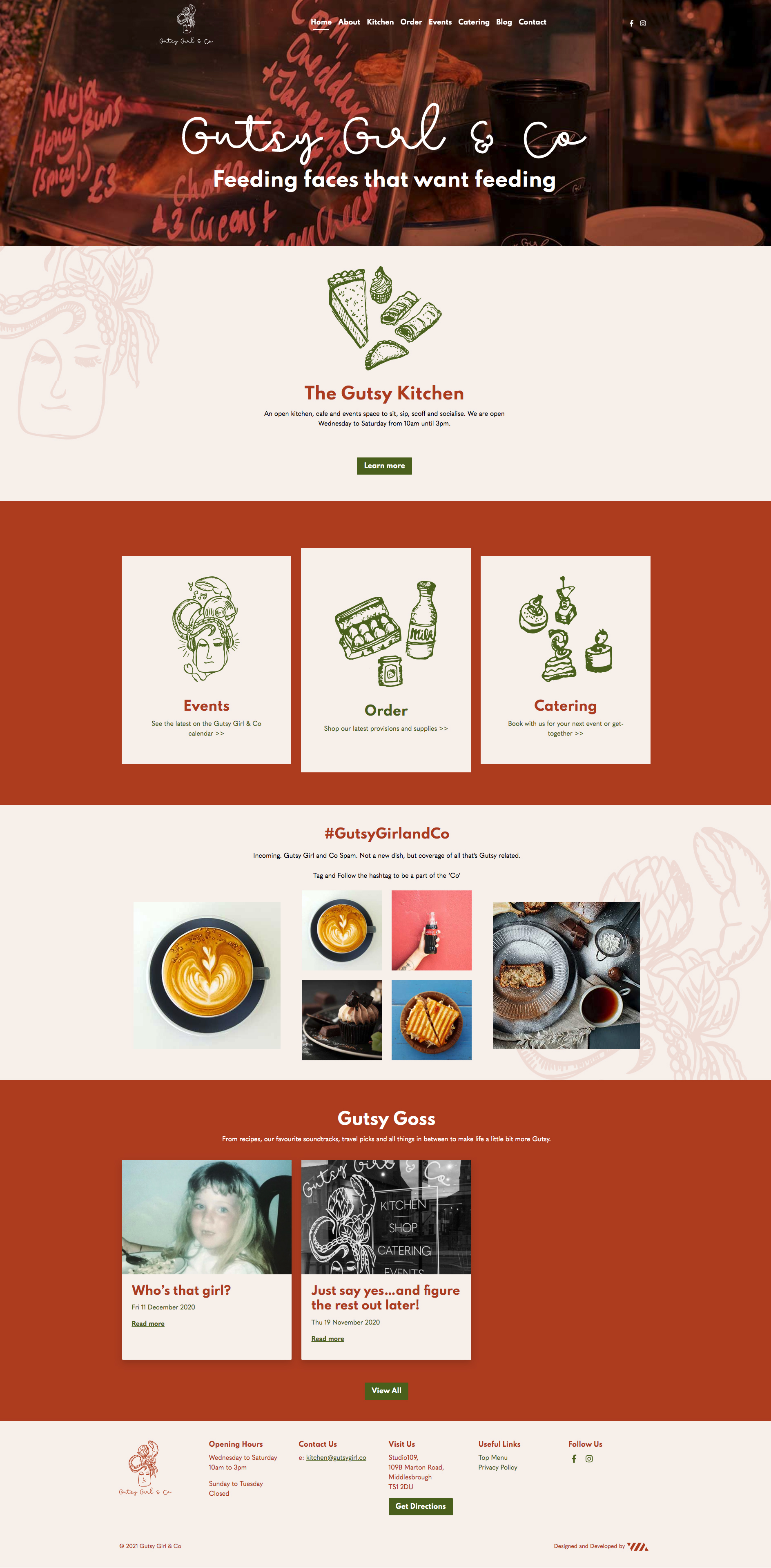 Visit the Gutsy Girl & Co website
Our business was still dealing with the impact of the pandemic so keeping a watchful eye on almost daily news announcements became a big part of the routine.
On the 4th of January Prime Minister Johnson makes a televised address in which he announces another lockdown for England, with rules similar to those in March 2020. People are permitted to leave home only for essential reasons, which include work, daily exercise, essential shopping and medical treatment. Schools are closed from the following day, though vulnerable children and those of key workers may still attend, and pre-school remains open, while university students will not return to campus but instead have online tuition. End of year examinations are once again cancelled. Grassroots sport is suspended, but not elite sport. On the 16th January Former RAF Flight Sergeant Louis Godwin, 95, becomes the first person to receive a COVID vaccination at a vaccination centre established in Salisbury Cathedral. The Covid 19 vaccination programme is rolled out in the UK.
February
Still in lockdown, we continued to manage our client's ongoing marketing and digital requirements including social media management and SEO support.
New project wins included the development of a new app for SMI World, the sports management agency, built to help them manage their own player database and streamline their internal business processes.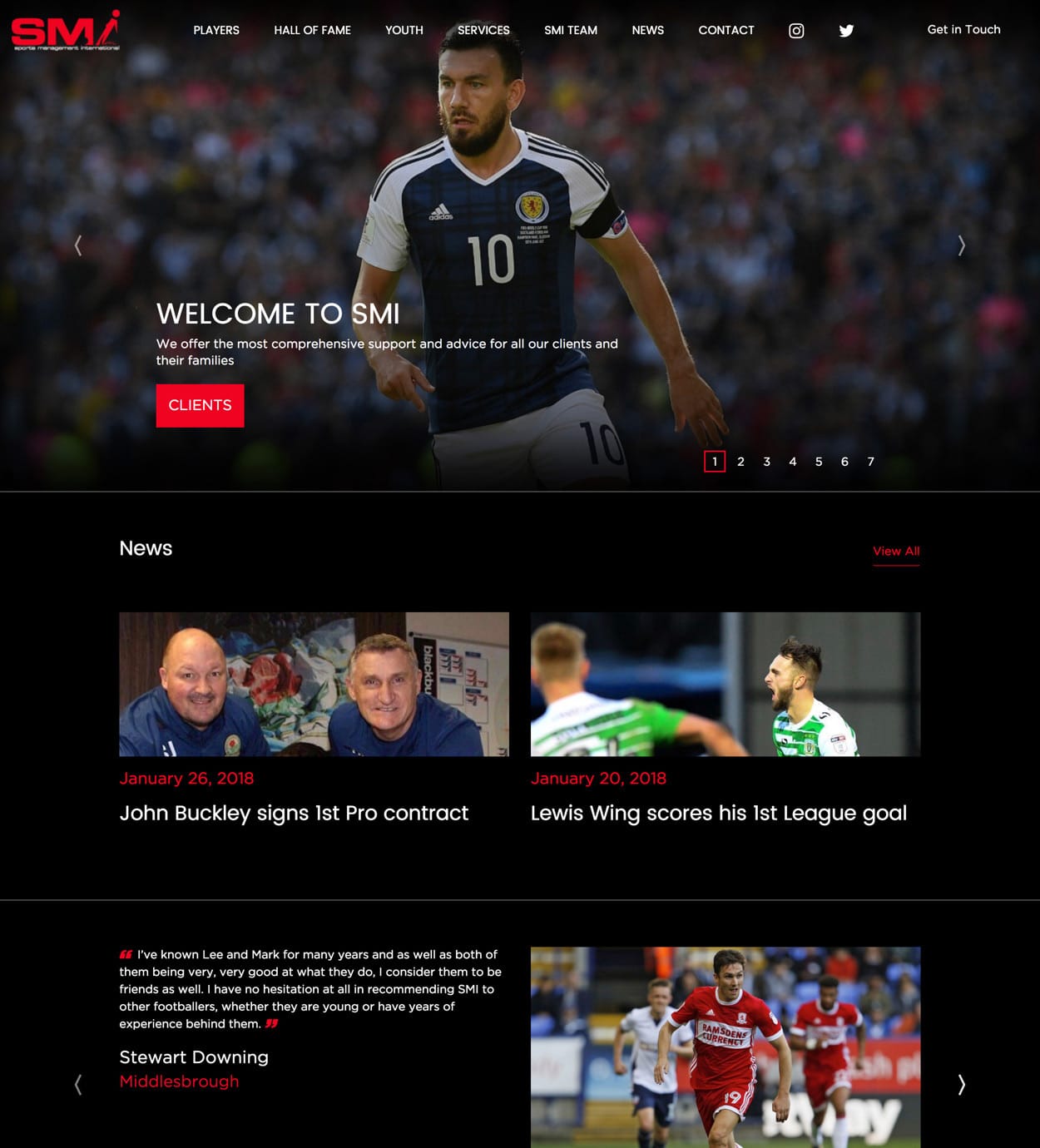 We were also commissioned by STM World, the synthetic turf manufacturer to deliver a coordinated marketing campaign. This included the updating of their branding, creation of a marketing plan, production of three new company showreel videos, including new drone imagery of their playing surfaces, a streamlined new website plus an online portal for their maintenance business.
Visit the new STM World website
Take a look at the STM World showreel video we created here: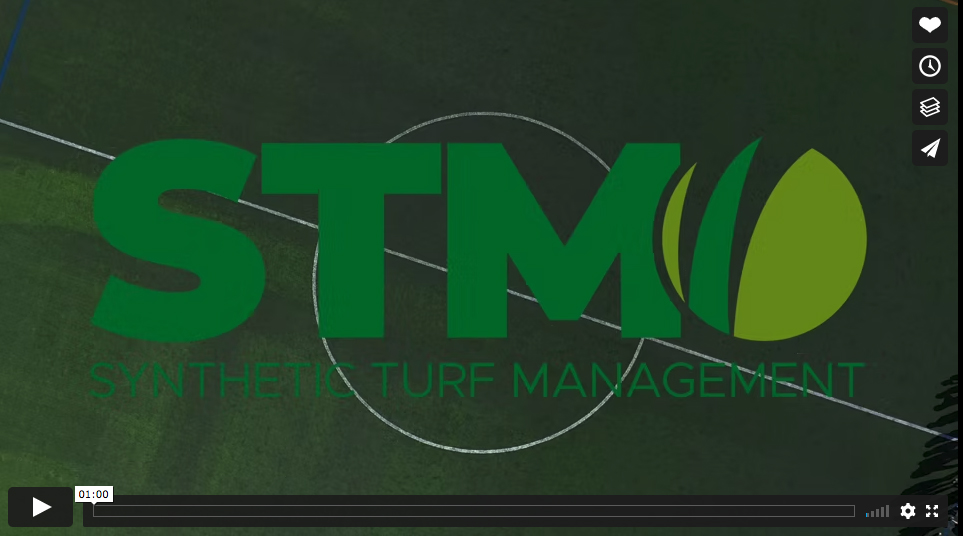 We also celebrated our agency's 18th birthday even though the pubs weren't open! Click the image to read the blog posts about our 18th birthday...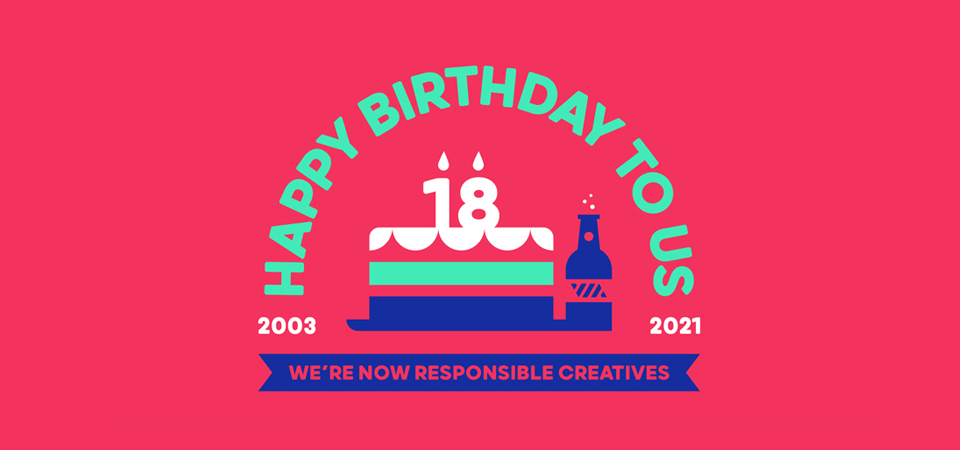 A mass testing programme is announced for all secondary schools in England, with home testing carried out twice a week.
March
We noticed increased positivity from our clients during this month. The restrictions being lifted felt like more and more businesses were starting to wake up and this resulted in a very busy month for us.
We undertook a lot of printing work this month including branded carrier bags for South Tees NHS and bespoke swing tags for Typhoon International.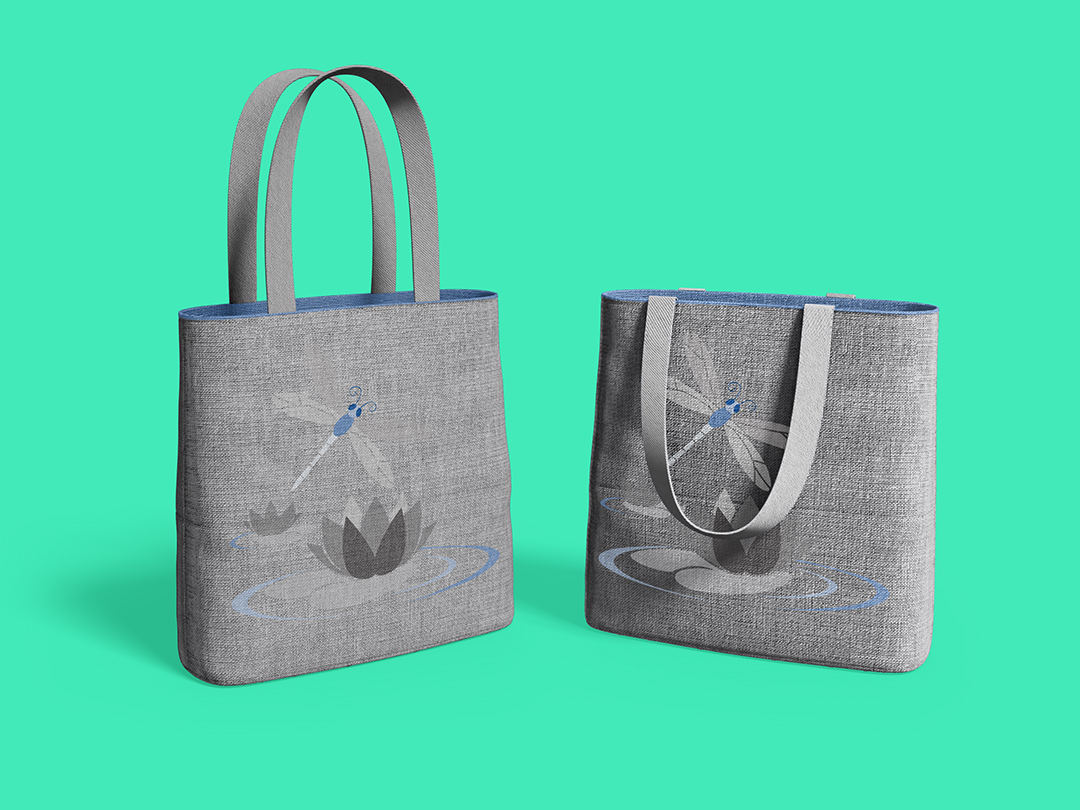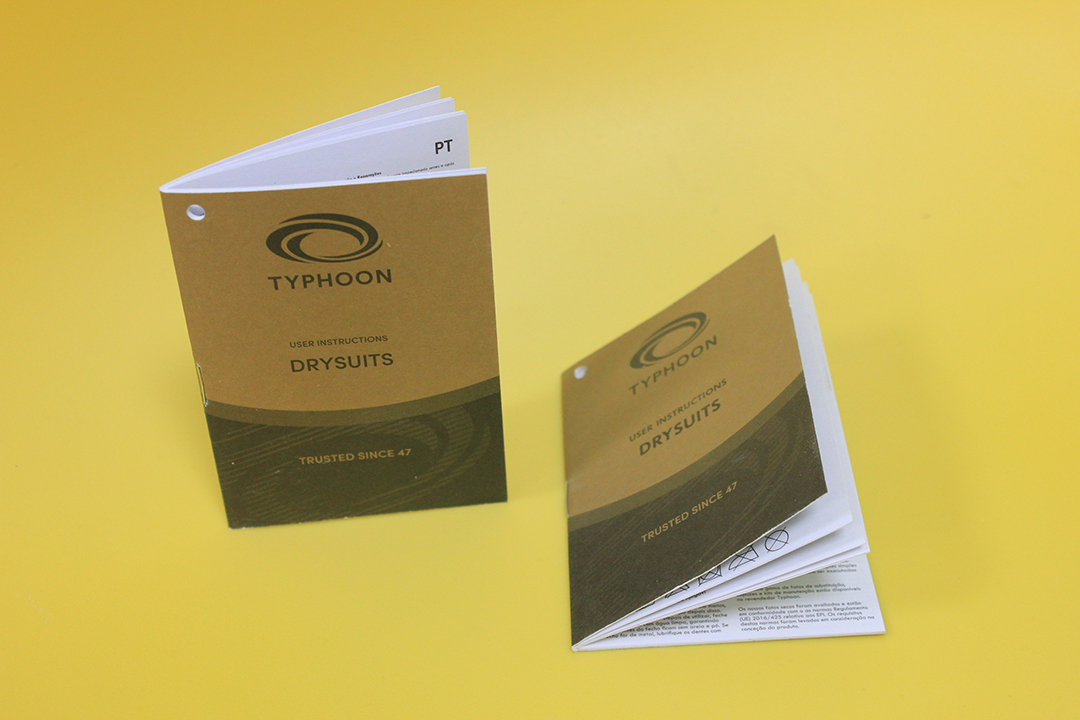 We also launched two new websites this month, one for for Purely Balanced, a health and well being business (click the image to visit their site)...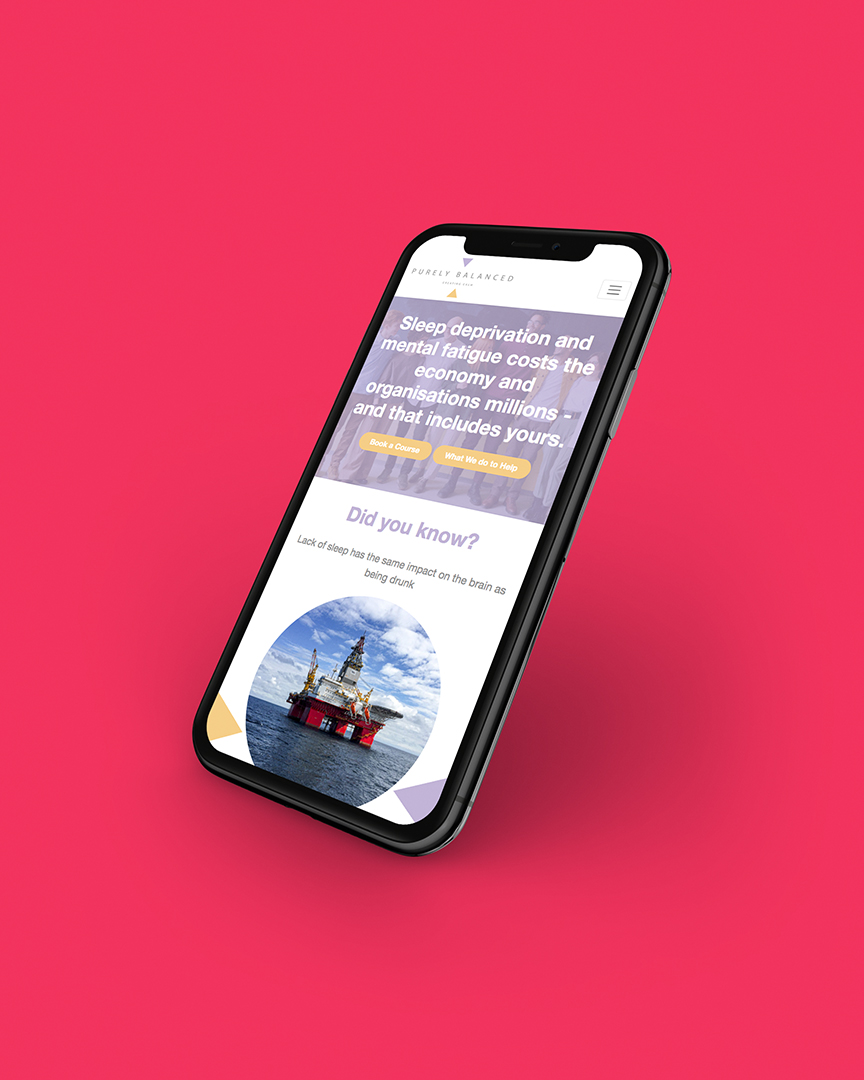 ...and an commerce website for local instrument manufacturer Geneva Instruments to help them with international instrument sales...

Click to see the new ecommerce website we built for Geneva Bandroom.
In local news, the budget was delivered with a major announcement of Freeport status for Teesside and the Treasury announces plans to move to a new Northern regional campus based in Darlington and finally unto six people or two households can meet outside, one of the first relaxations of the lockdown imposed in January.
April
We are one of the only design and web agencies in Teesside to have a sister, in-house print company (www.middlesbrough-printing.com) As such we produce a wide range of printed collateral including van livery and shop/business premise signage. April began with us producing new signage for two local salons, Kiwi Beauty of Thornaby and Gemma's Hairdressing in Middlesbrough.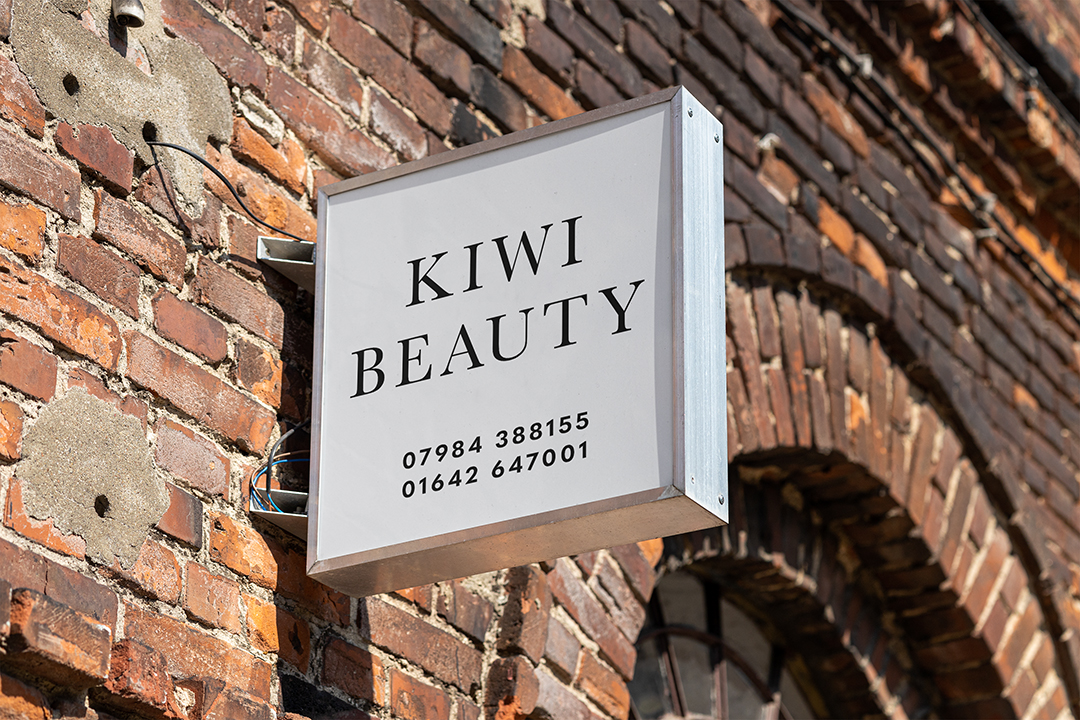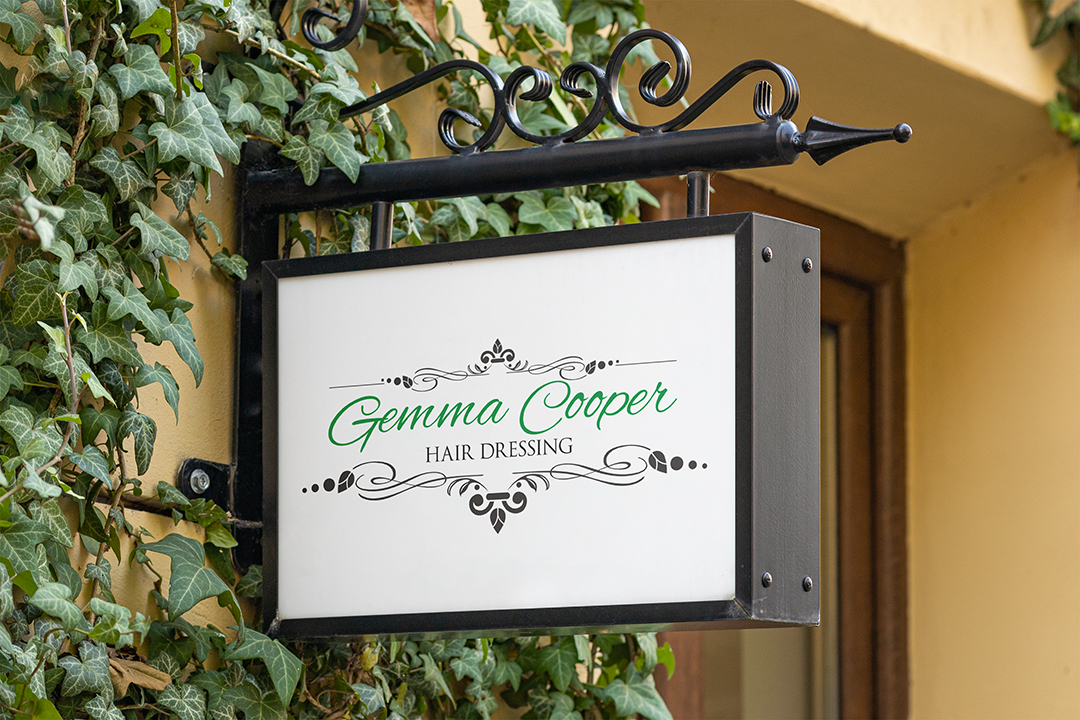 Pubs and bars reopened on April 12th but with track and trace measures in place and order online facilities only. Limited numbers of fans are allowed back in to stadiums to watch some of the key cup games.
May
Our in-house team of developers manage a multitude of websites for a wide range of businesses. During May we whilst on with new web project builds we were also managing support for these client websites, performing plugin updates, security enhancements and general website housekeeping. We were also asked to integrate online booking facilities into some sites one of which was a booking system for local charity Frog of Grangetown, to enable online booking and payment of slots at their new play village.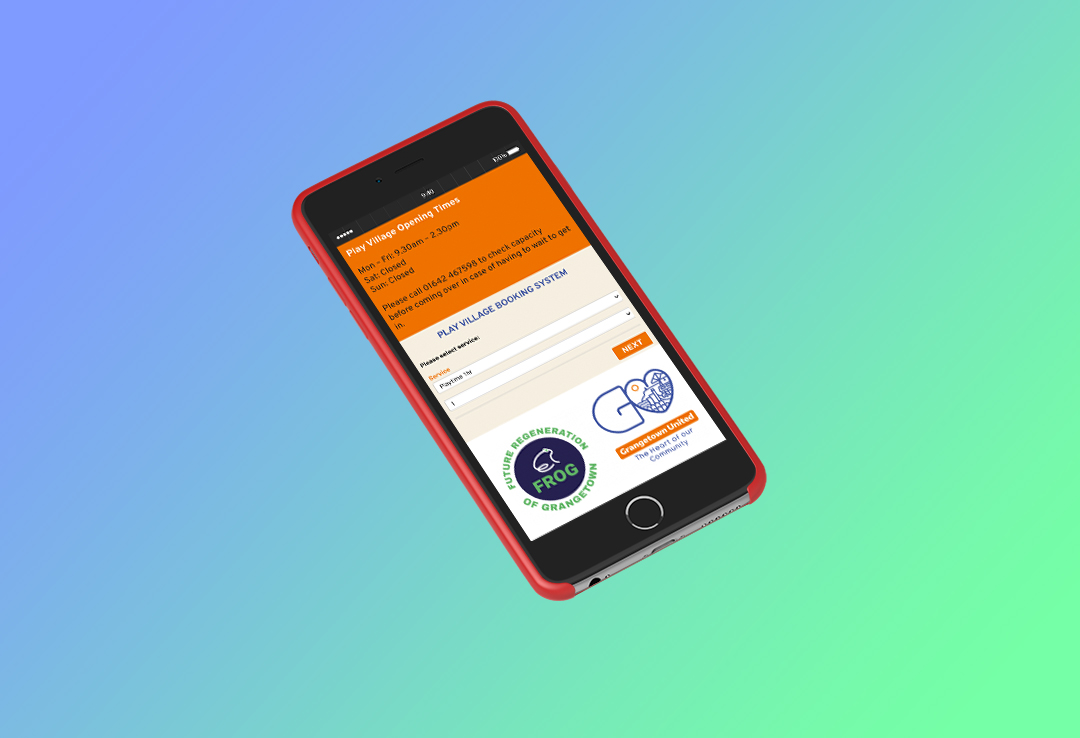 Take a look at the booking page here
An increase in printing projects compared to April showed us that businesses were gaining confidence and returning to normal.
On the 17th May Restrictions are relaxed allowing indoor hospitality to reopen with groups of up to six people.
June
We undertook a series of new logo designs during this month. Durata, Atriba and Gaffney Gas commissioned us to undertake updates and new designs to their brands.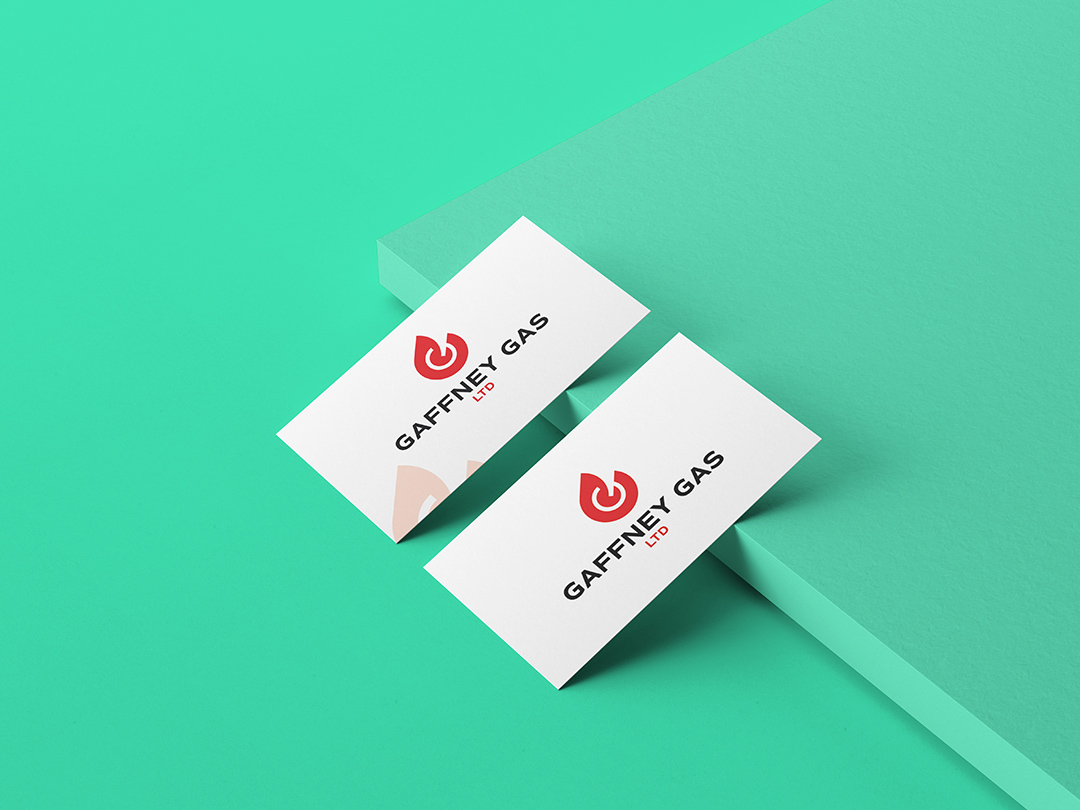 On the web front we also completed the update of the kiosk software for Mandale Homes. This software was a bespoke piece we created a couple of years ago but the client wanted updates and enhancements in particular as they wanted the system to work on their website too.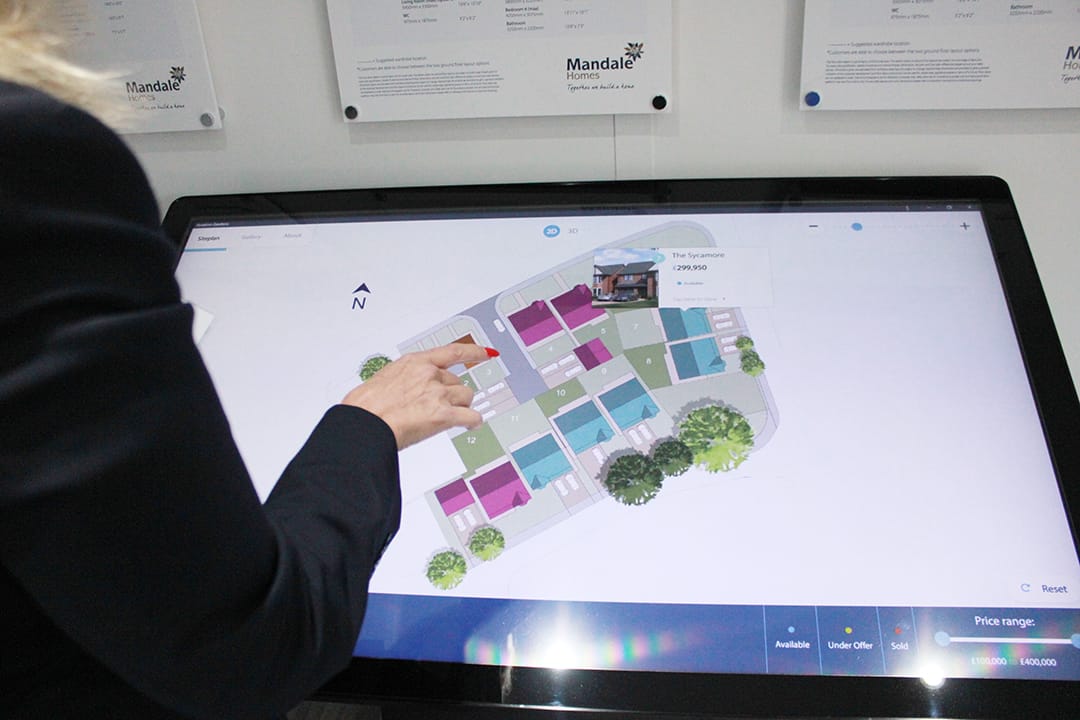 Read the case study on how we created their unique system here...
The UK records 0 deaths from Covid-19 over a 24 hour period for the first time since March 2020
July
One of the bigger designs projects we worked on during July was the new annual report for the Independent Football Ombudsman. This organisation helps fans have a voice for complaints or issues relating to football and we were commissioned to design and print their new report. The report is exclusively sent out to the FA, Football League and Premier League.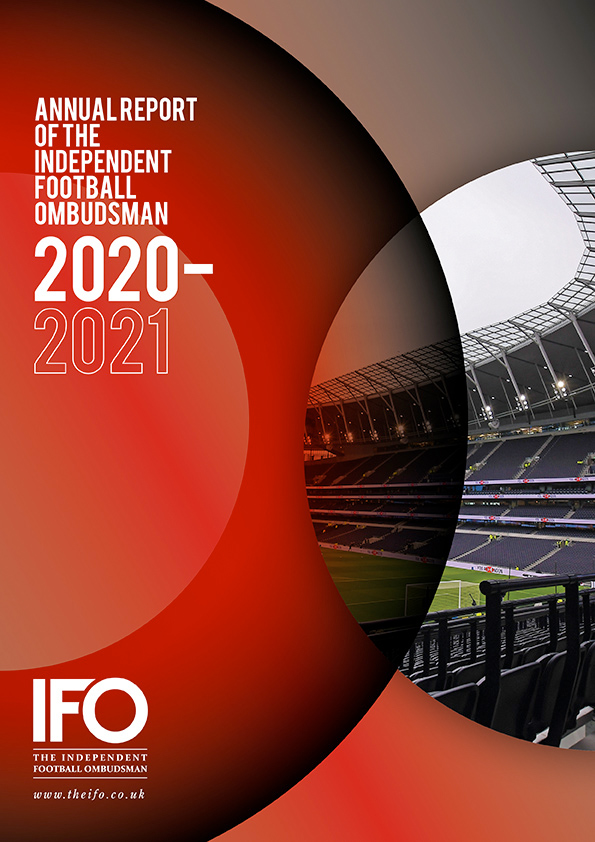 We were also commissioned to produce 5 new commerce websites by Durham based manufacturing company DJH Group.
Despite the restrictions being in place since January we found ourselves to be continually busy helping clients with a mix of creative and marketing support projects. However we were all looking forward to the end of all restrictions in what was dubbed 'Freedom Day' the 19th July with the abolition of social distancing rules and facemasks and nightclubs were also finally allowed to reopen.
Even with the end of restrictions, the stay safe mantra was evident everywhere but there's no denying that the simple joy of enjoying a pint down the pub with your mates was evident everywhere. Plus the sun was out!
August
We were working on ongoing web development projects and support for clients such as Digital City, Neue Schule, Class Fundraising and North Yorkshire County Council and Stockton Borough Council.
During August we created a new teaser campaign for Croxdale as they launched the MG brand at their dealership.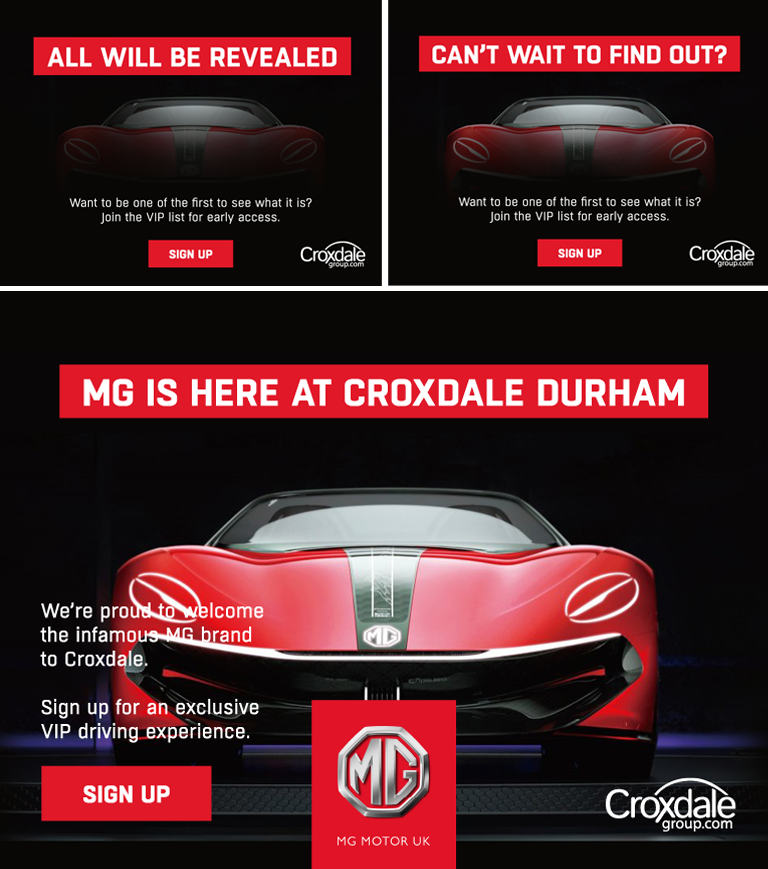 September
We decided to create a book showcasing the range of logo and branding designs that we had worked on since we set up in 2003. There were literally hundreds, so we created a pdf book that is available for free from the link below. The book showcases every logo design that our agency has created since we first started up, feel free to download the book, you'll be surprised at some of the businesses that we have created logos for.
If you'd like a free copy of our logo design book, visit this page: https://viacreative.co.uk/services/logo-design
Gutsy Girl cafe opened inside Studio 109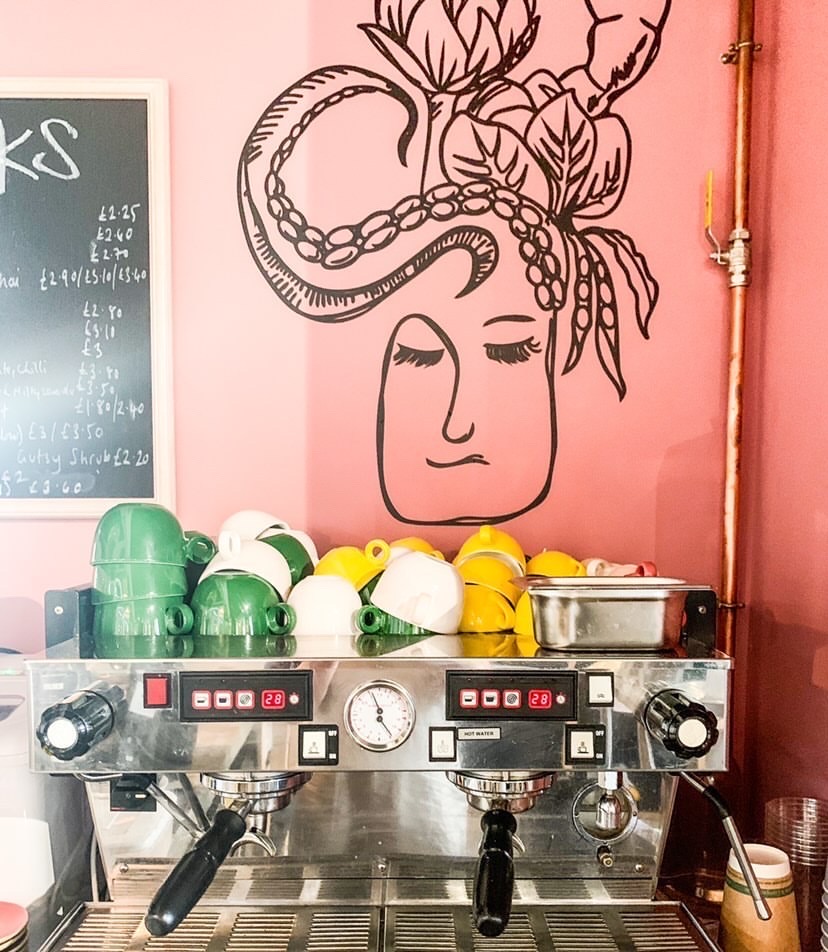 This month also saw the opening to the general public of the Gutsy Girl & Co cafe. Based inside our building, Studio 109 in Middlesbrough. The cafe had up until this point been arranging click and collect orders due to the restrictions so it was fantastic to finally see people using the cafe and sitting down to enjoy the fabulous food and drinks Amy and her team serve up.
Some of the ongoing design and print work we undertook during September included new drysuit boot packaging stickers for Typhoon International...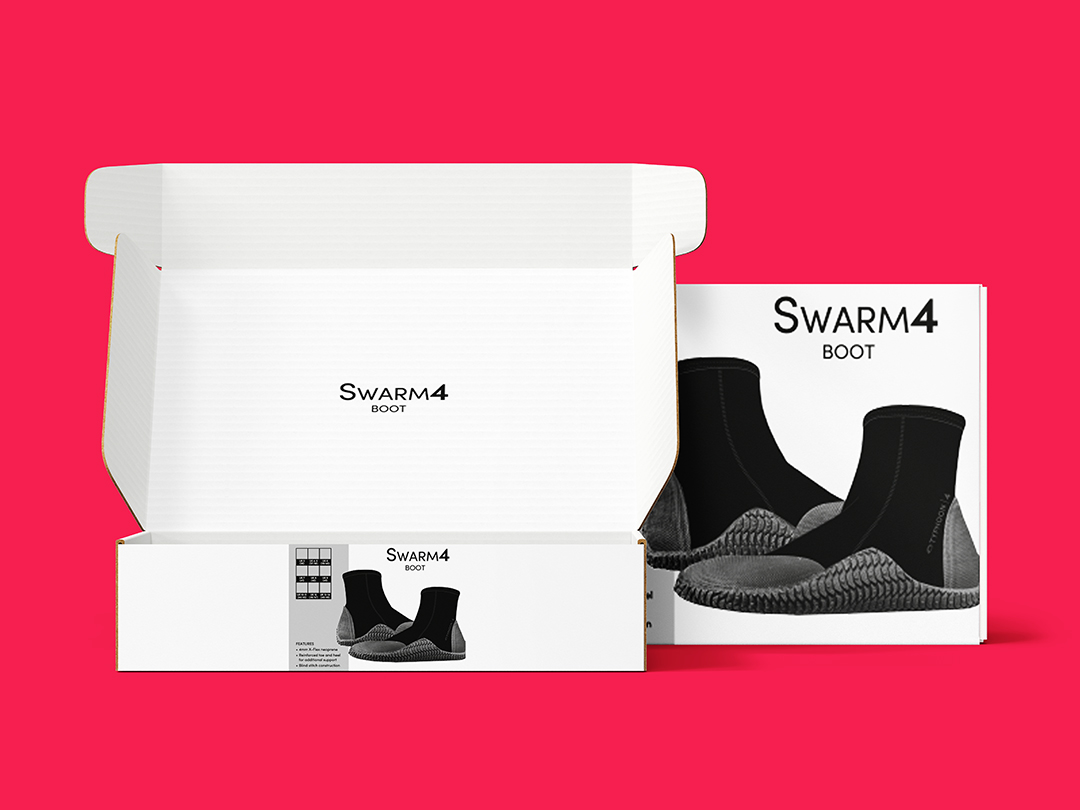 and a range of printed collateral for Middlesbrough based SNE Care, a local care provider who was on a recruitment drive and wanted additional print collateral to promote their brand.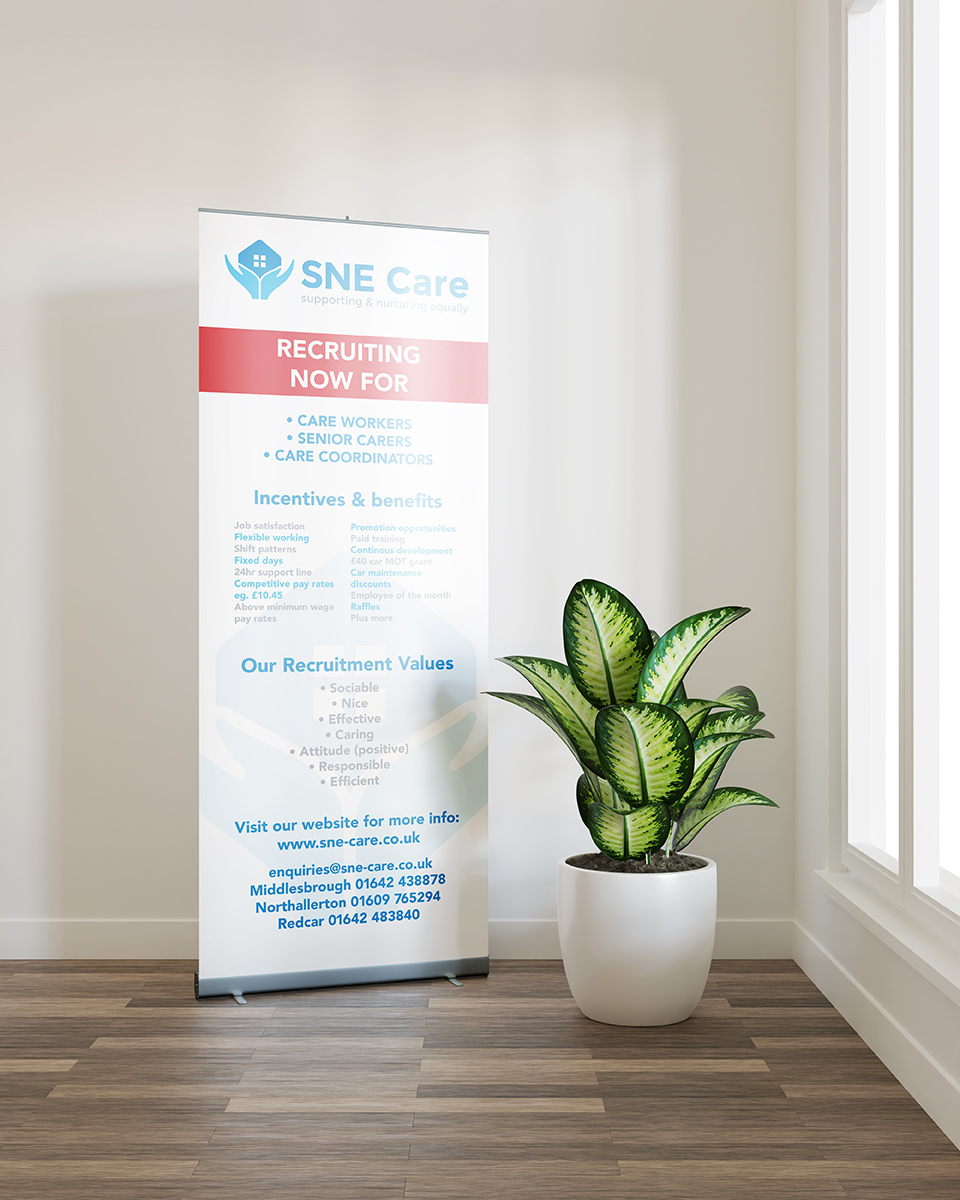 Over on the website front we agreed to sponsor and produce the new website for the Teesside Friendly League. This league is one of the oldest social club games leagues in the country and had been impacted by the lockdowns. We created the new website to help update the league fixtures and results and help keep the league going.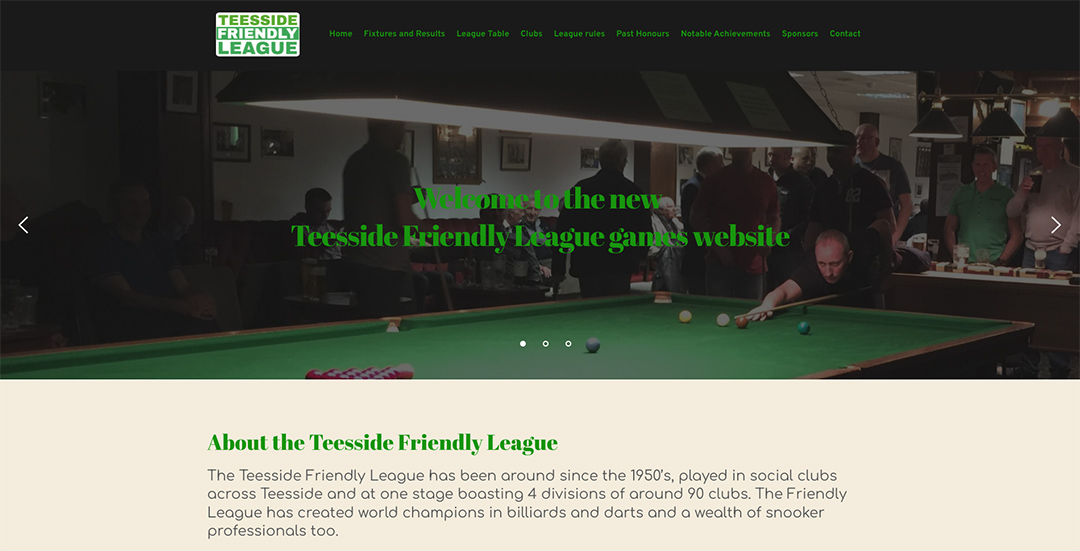 Click the image to visit the website we sponsored.

New branding design, two fully native apps and business website for Time and Place (Tap app)
We also launched the new website and two fully native, mobile apps for Tap App. Time and Place Ltd are a start up business who approached us to create their new branding, website and business & consumer mobile apps aimed at helping salons, barbers, hairdressers and tattoo parlours with a more effective booking platform. Despite a huge learning curve for our web development team the whole project has proved to be one of our biggest to date and we're looking forward to seeing this local brand really take off in 2022.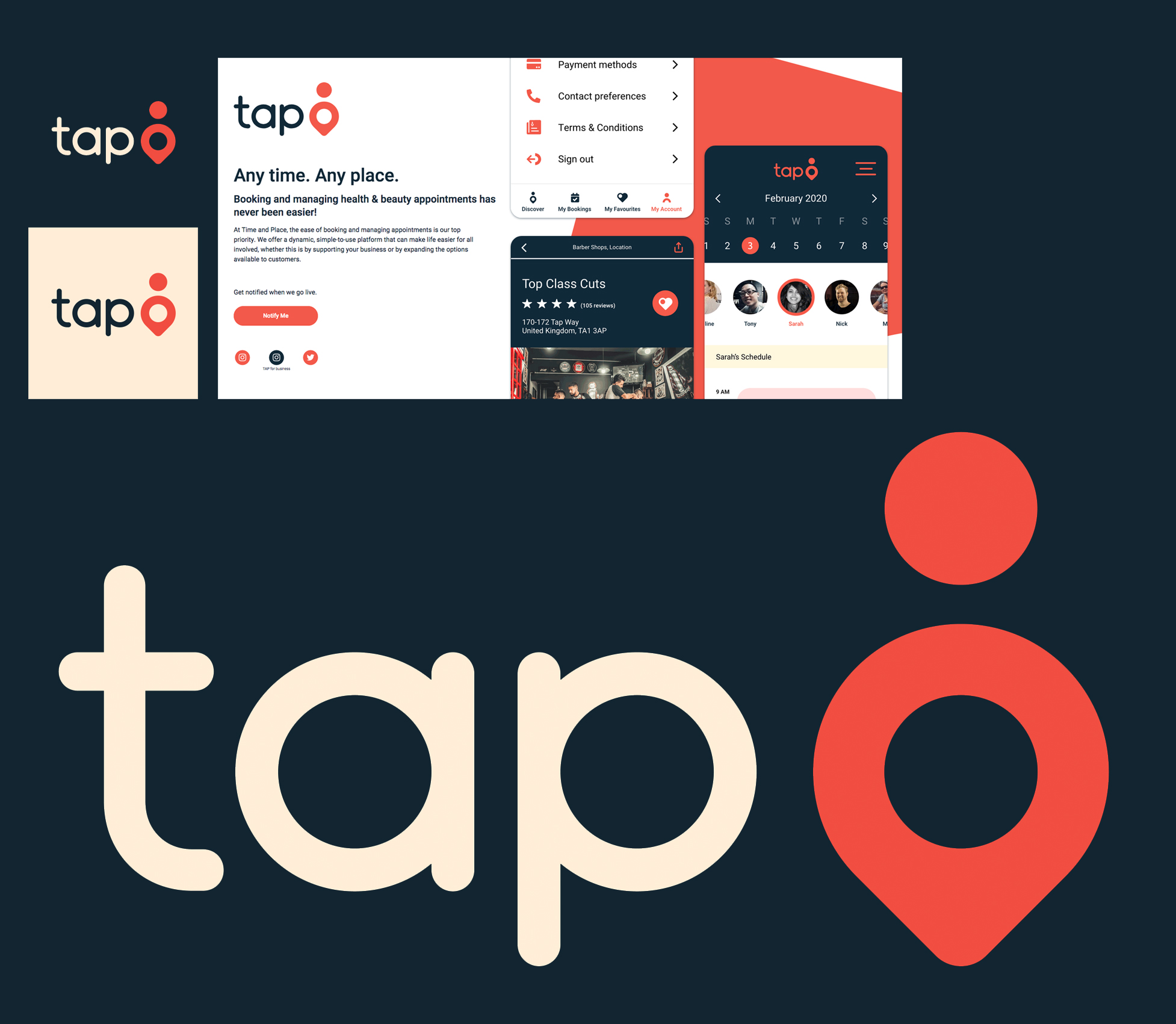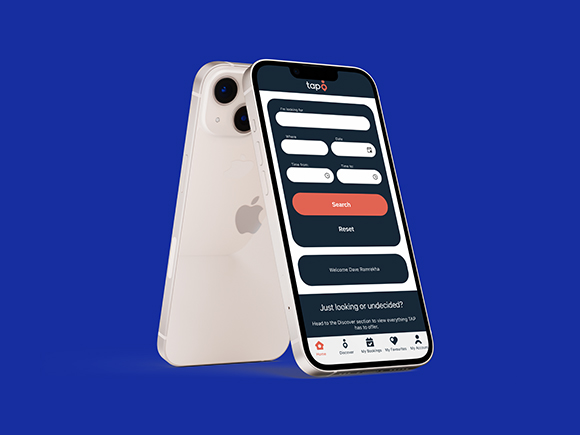 Visit the case study to see how we developed Tap App's branding, mobile apps and website here...
Local SEO services
We also undertake SEO projects for clients websites. Powertech are a Stockton based electrical engineering company who asked us to undertake an SEO project on their website. The client wanted to be ranked on several key phrases attributed to their offering and over a period of months they are now successfully ranking for multiple target keywords on the first page of Google such as 'Trace Heating Installers' which has increased organic traffic and enquiries to their site with month on month increases.
October
New website for Lynas Engineers
Despite disruptions caused by the various stages of lockdown we completed the launch of the brand new website for Lynas Engineers. The team at Lynas specialise in all aspects of engineering services including highway and civil engineering. They tasked us with bring a more defined website presence to their business with a clean, simple and profesisonal new site, we duly obliged.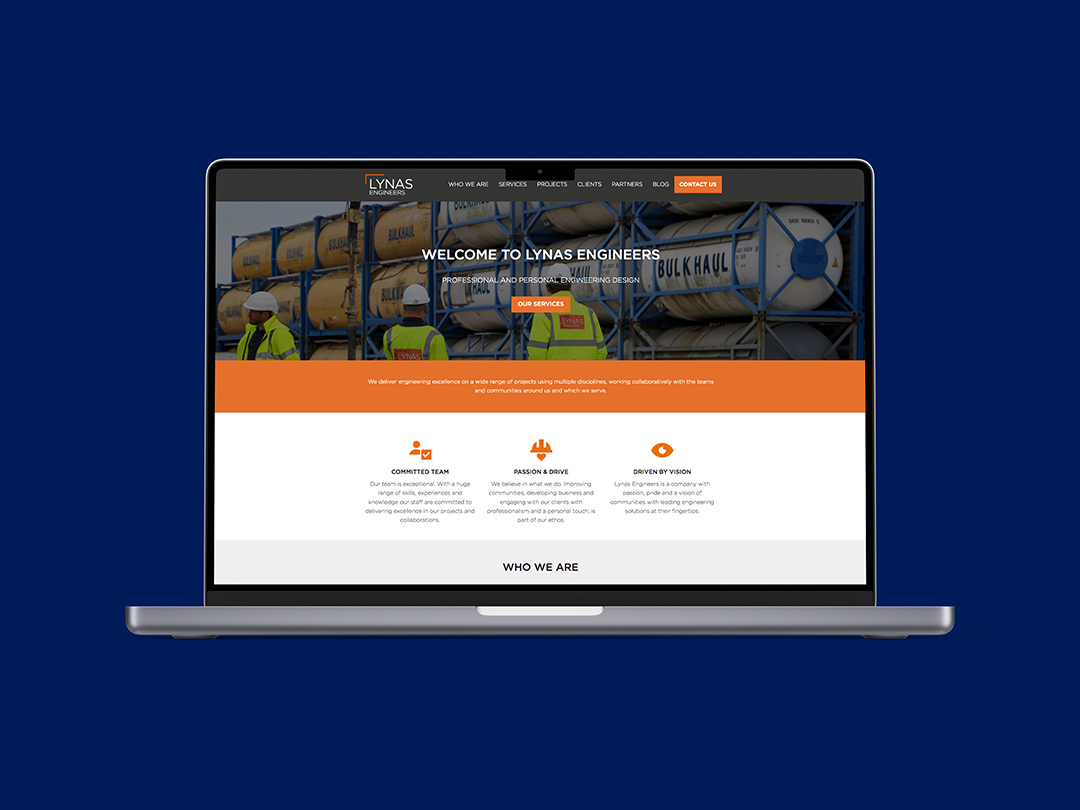 Booklite logo design
October also saw us get commissioned for a new branding project for a startup business called Booklite. This company wanted a brand to help define their offering which was to be one of the first high quality virtual tour booking platforms, visually connecting consumers to businesses early in the consumer journey.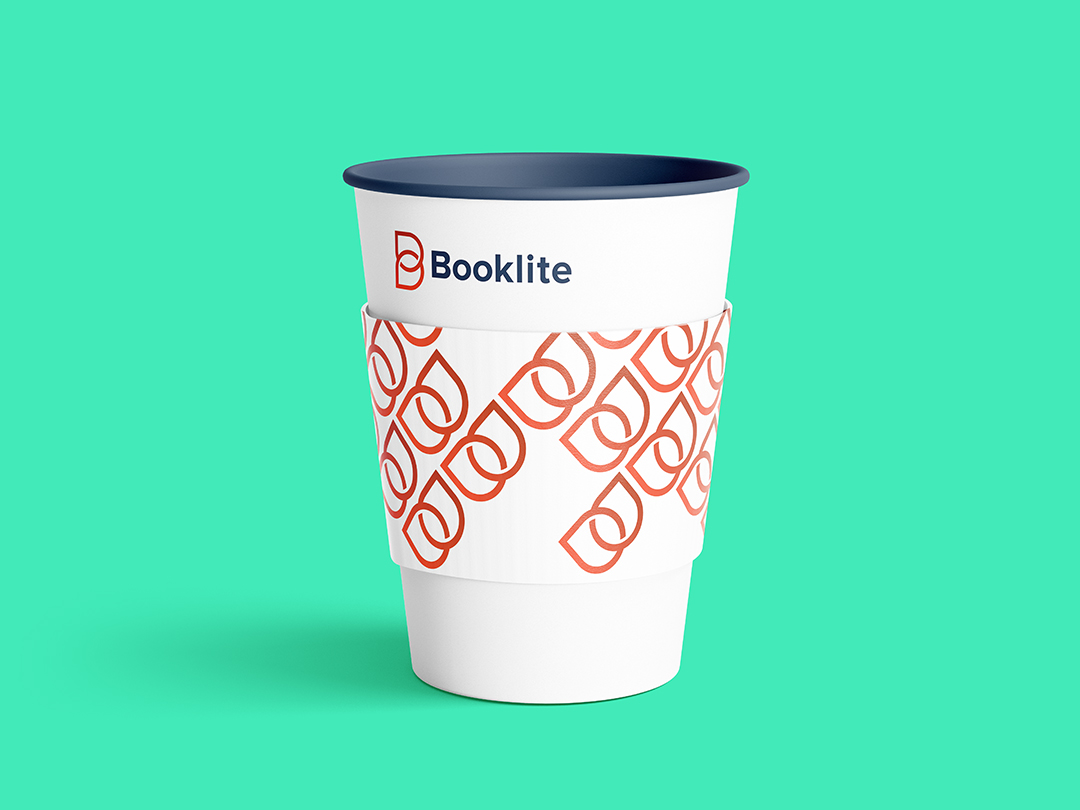 Our print service came into it's own this month when we managed to pull out the stops to turn round a wonderful, curved fabric banner for Hartlepool College of Further Education in time for an event. They thanked us on Twitter, which was ace!

Our website team completed the development of the new website for Community Homes Tees Valley, a Teesside based community led housing organisation aiming to help create new homes for under privileged people throughout the region. The website was part of a coordinated branding and marketing strategy they commissioned us for.
Click the image to visit their new website...

November
Bespoke e-commerce website design for the Handmade Handle Company
Over the latter part of the year we had been working on the first of five new e-commerce websites for Durham based DJH Group, we launched their website for the Handmade Handle Company, this part of the Group manufactures bespoke handles and the website was built to enhance the sales offering on a global level. Click the image to see their new product based, e-commerce website...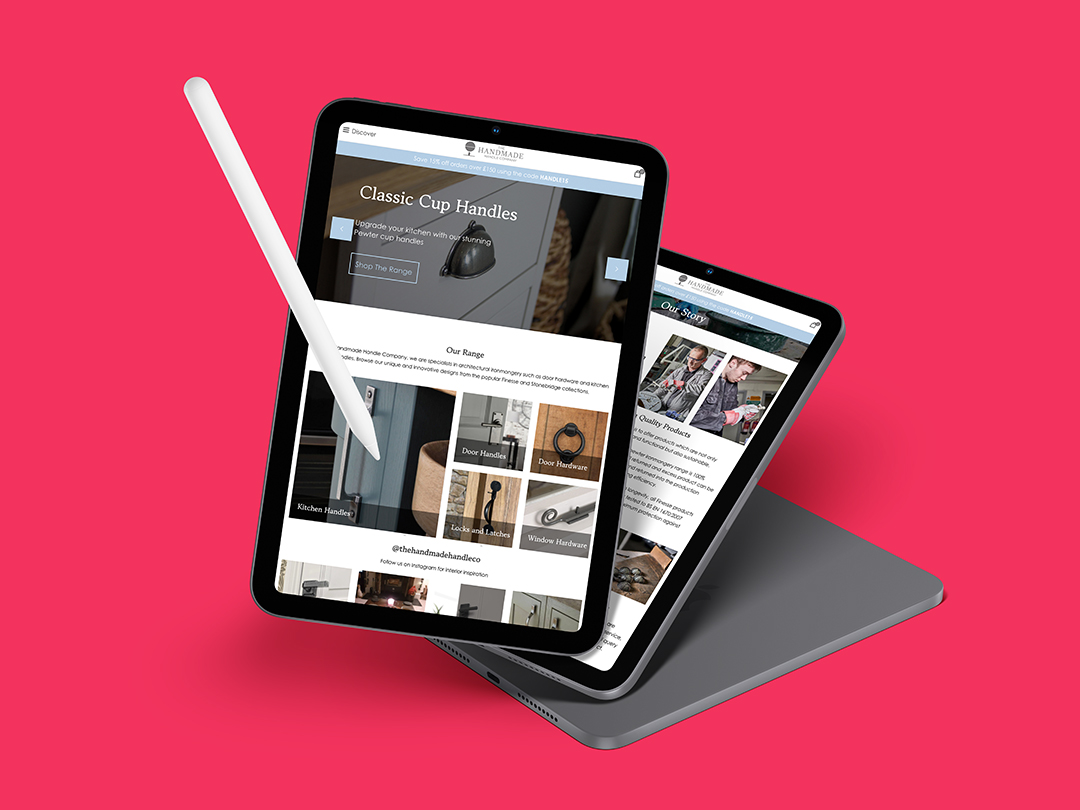 VBS social media management
Our team also manages social media services for clients. One of those we help is Stockton based Vision Building Services. Following on from the branding design project that we created for them they asked us to look after their social media management too. Helping with stories, articles and team bonding posts we regularly deliver these for this client.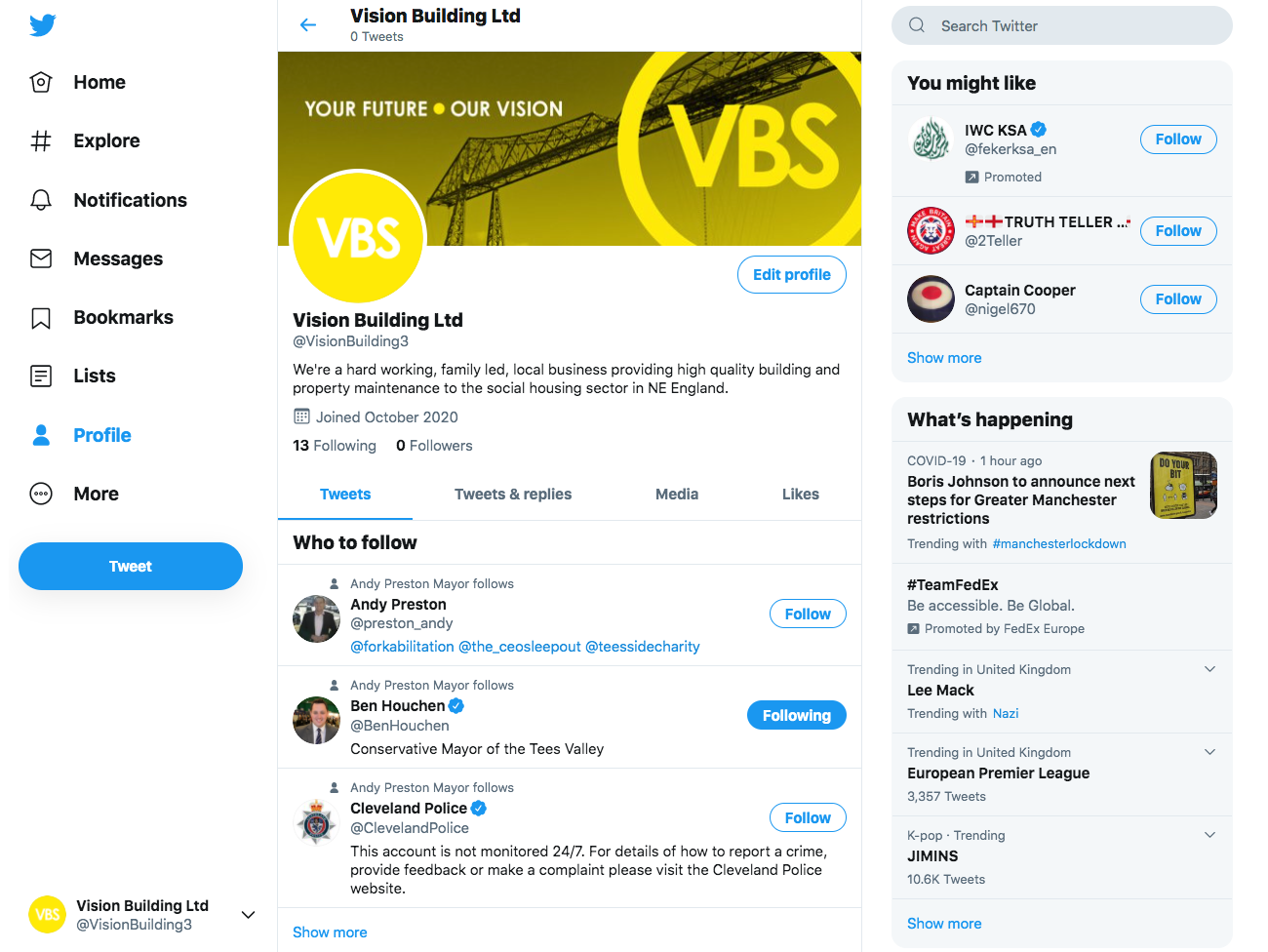 With a rise in Covid cases primarily due to the new Omicron strain, the Government reintroduce the mandatory wearing of face masks and recommends those that can work from home do so.
December
Balliol Taxis branding, app design and website development
Despite the typical slowdown of business in December we launched the new website and mobile apps for Stokesley based Balliol Taxis. Working with our print company who developed the branding, we created their new website plus developed a driver and customer app that allows for online bookings, tracking and payment facilities, all done through the app.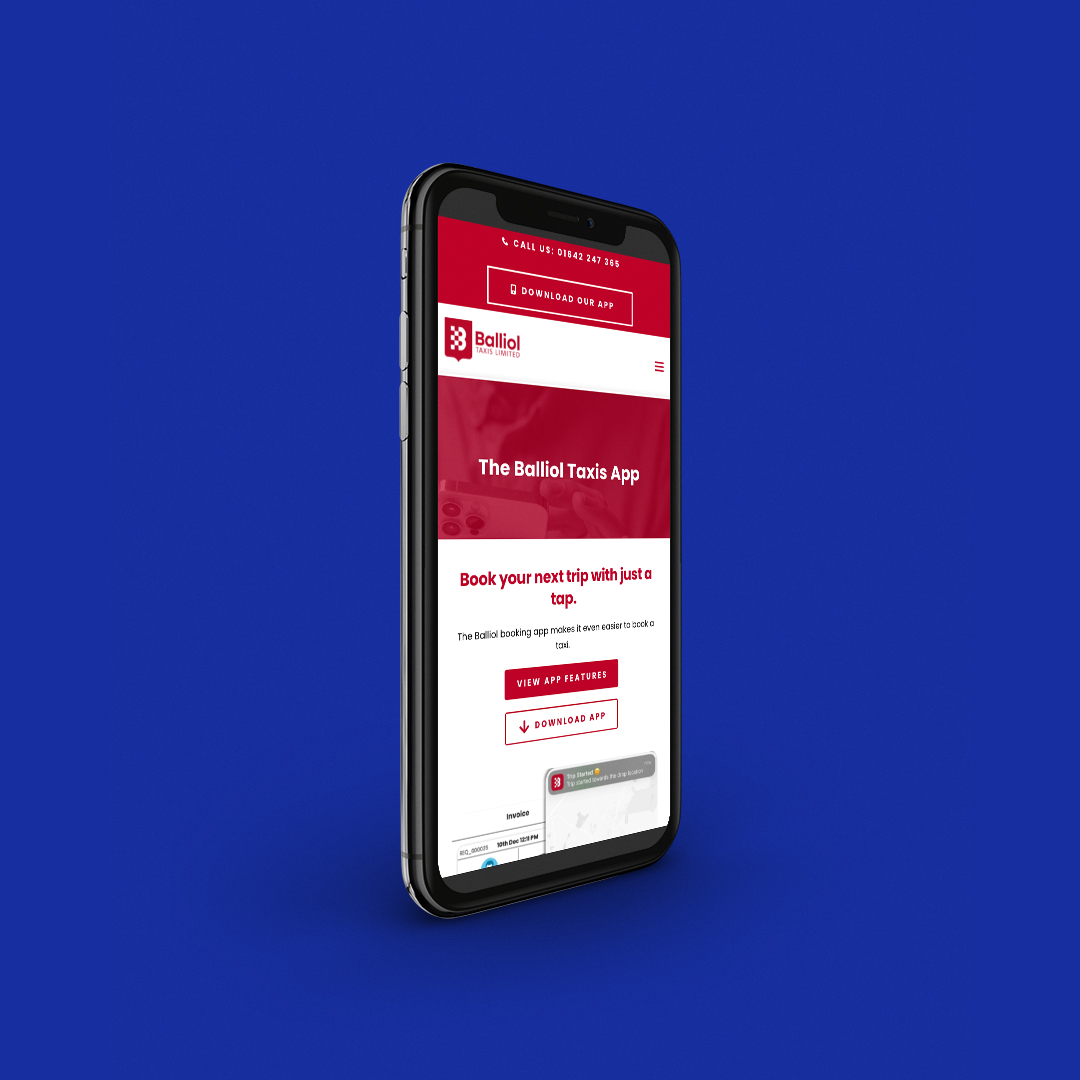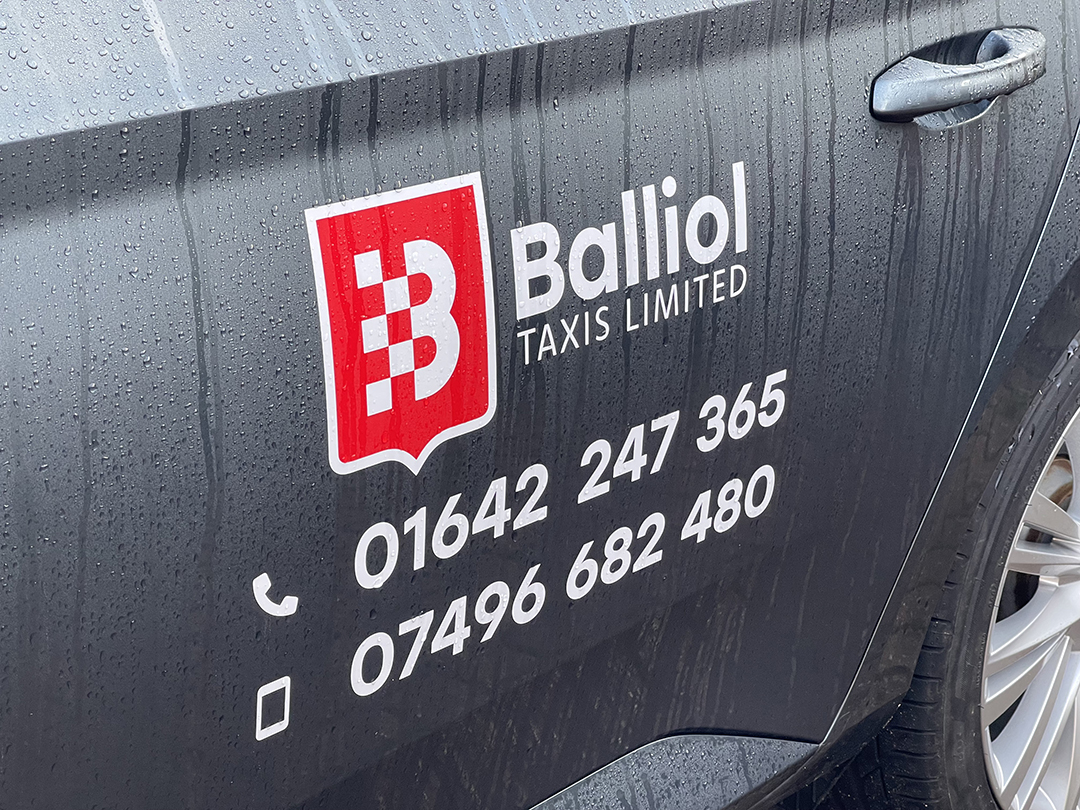 Check out the new Balliol Taxis website here...
Durata new brochure design
Our graphic designers had a great time working on a new profile brochure design for Middlesbrough based, power infrastructure company Durata.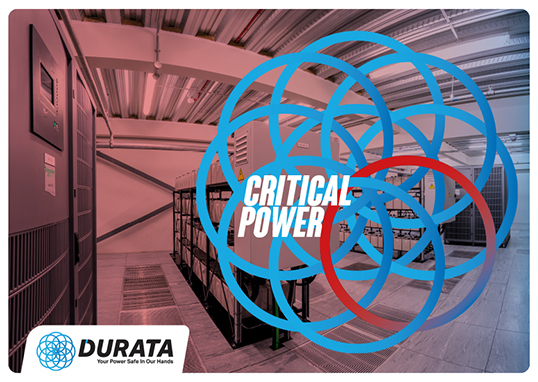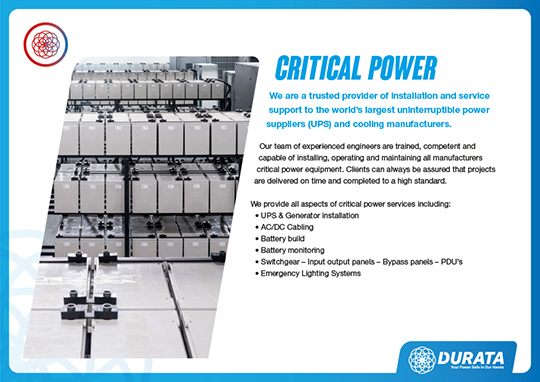 Printing of foil blocked 2022 diaries

Printed diaries are still a thing despite the onset of digital reminders and we once again printed the new 2022 diaries for local company Engineering Services North East featuring a silver foiled blocked finish.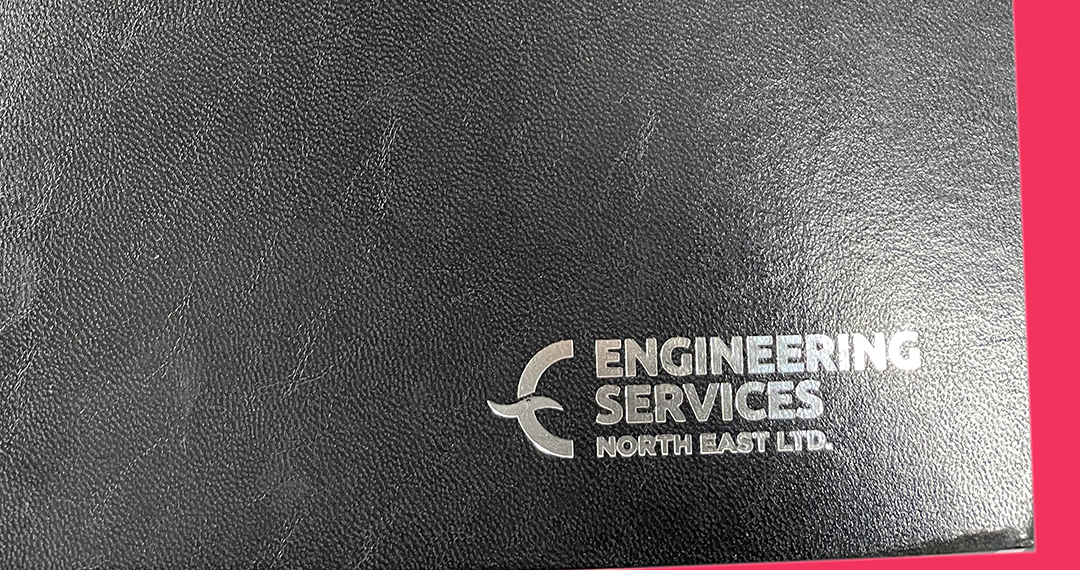 To round off the year we also added some new project case studies to our own website, click the image to take a look: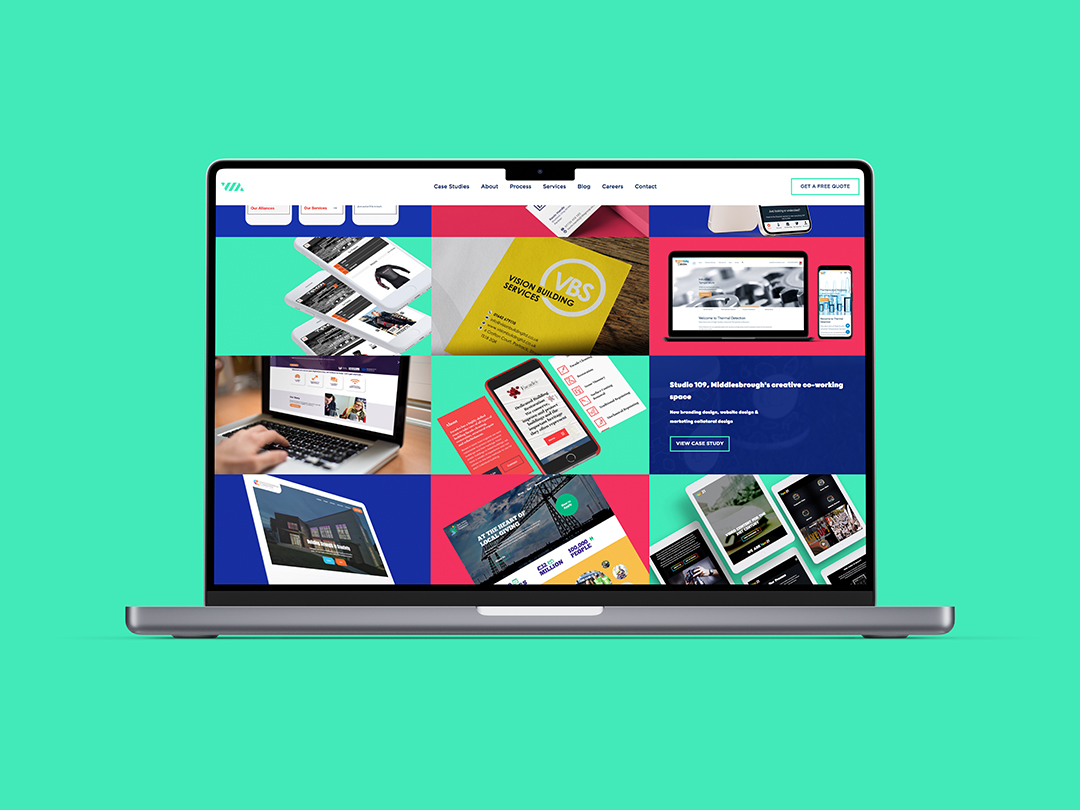 Celebrating Christmas at Studio 109

So after an extremely testing year brought about by the pandemic and dealing with Government imposed restrictions which had an impact on not just businesses but almost everyone's personal lives, we rounded off a truly crazy year with a wonderful chilled out, Christmas lunch at the Gutsy Girl cafe inside Studio 109.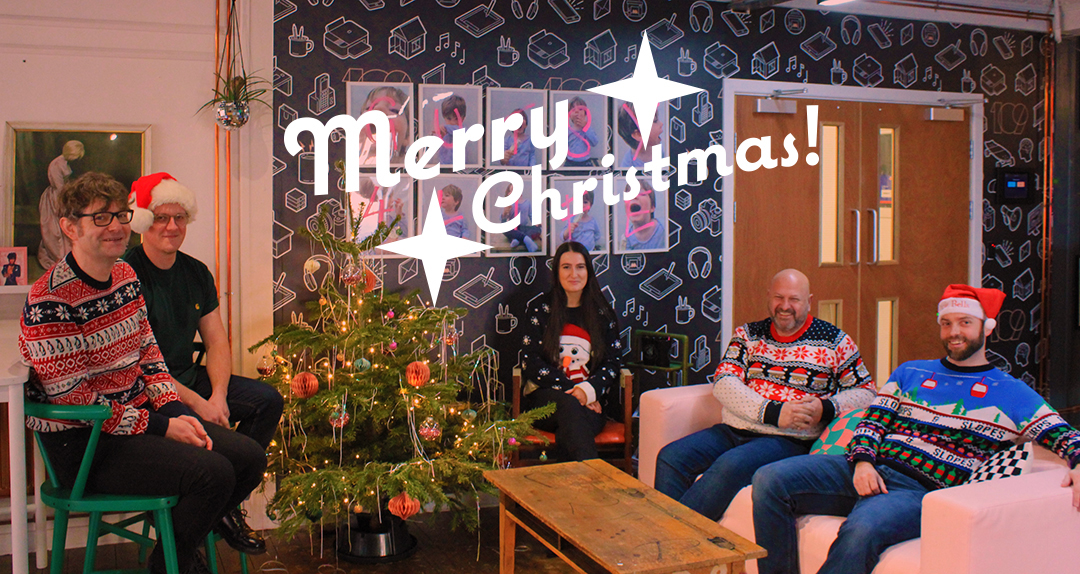 Thanks for taking a retrospective look through a year in the life of our agency. Hopefully 2022 won't be as crazy a year as 2021 but we're looking forward to delivering more great design and digital work for new and existing customers.
If you're interested in seeing how our creative solutions can help enhance your own business or startup marketing in 2022, drop us a line, email studio@viacreative.co.uk or call 01642 804354.
Post a Response