Recommended
Terry Harvey
If you're reading this blog post, chances are you've used a mobile app at some point. It's also likely that you've used two of the most common types of...
Are you fresh out of university looking for a job in the marketing industry? Or perhaps seeking a total career change into something more creative? Chances are you've already been asked if you would prefer to work in an agency or in-house. Whilst both sides have their pros and cons, here's an insight into agency life which might help you make up your mind (being a creative web and design agency ourselves, we tried not to be too biased, we promise!)
It's like one big family
The size of an agency compared to the size of a corporate company can be one extreme to the other. You are most likely to be working in an office of around 10 employees as opposed to 100, forget scheduling in a meeting with your manager a week in advance and instead sit side by side with the director themselves! Having a small, close-knit team gives everyone a better opportunity to get to know one another and feel a sense of community.
What's the big idea?
You'll often have a greater opportunity to suggest your ideas, change things and try new approaches. Clients will come to you with a problem whether it be their website isn't being responsive or their branding feels outdated, it is then down to you to bring your creative ideas to the table and offer the best solutions possible. There is no such thing as a dumb idea. Knowing you've contributed to a company's success can give you a real sense of achievement.
The working environment itself is likely to breed creativity with interesting, stimulating environments, including escape zones where you can go and let your imagination run free.
How fast can you run?
There is no denying that agency life is fast-paced and can be extremely demanding at times. As a client has employed you to create and implement creative solutions for their organisation, you will be at their beck and call and expected to meet all set deadlines to a high standard. Not to forget, you may have multiple clients that need their work finishing at the same time. Don't let that scare you though, working in a busy environment can keep you motivated and is always exciting!
Everyday's a school day
Here at VIA, one of our core values is 'to continue to adapt, learn and develop as a person' and when you work with a team of smart creatives facing different challenges every day there is no doubt that you will do just that. Most agencies work with clients from a vast range of sectors meaning you get the chance to learn about a whole new industry each time a client is won. No day is the same and it is likely that you will be doing things you have never done before so it's important that you are hands-on with the ability to learn as you go and survive the deep end when you get thrown in.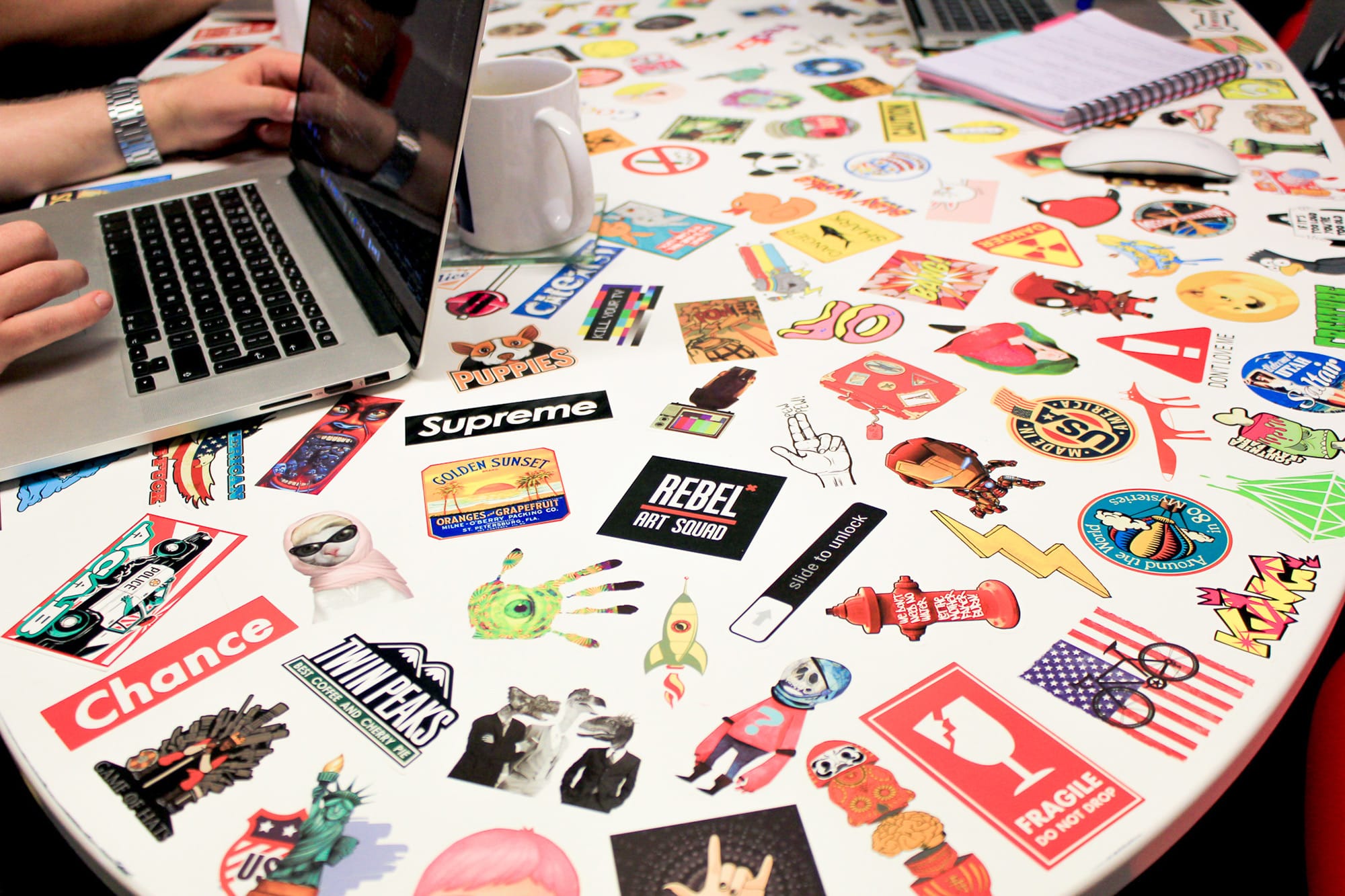 Flextime, what's that?!
With tight deadlines and urgent requests from clients it means you don't always have the typical 9-5 working hours. Fortunately most agencies recognise this and are much more flexible as long as you complete your total contracted hours. Flexitime can be beneficial to both the employee and employer as everyone is happier and much more productive when they're not burnt out and have the breaks they need.
Turn up the volume will ya!
A major advantage of working at an agency is the relaxed environment. Many have perks such as music days giving each team member full control over the Spotify playlist for a day, TV's to make sure the important stuff like the FIFA World Cup isn't missed during working hours and your own dress code meaning you don't have to uncomfortably sit in a suit and tie all day.
Whether you choose to work in an agency or in-house all comes down to a personal preference and of course it's not for everyone! Do you think agency life is for you? If you are interested in working at VIA Creative we are always on the lookout for talent, drop us a line at studio@viacreative.co.uk
Post a Response