Recommended
Ray Shephardson
Creating an effective email campaign is very much like baking a cake. If you have the right ingredients and add the correct amount of each of them, you...
Starting a new business can be an exciting but daunting task, especially if you're unfamiliar with the local business landscape. If you're looking to start a new business in Middlesbrough, there are a few key steps you should take to ensure your venture is successful. In this post, we'll outline some tips and tricks for starting a new business in Middlesbrough.
1. Conduct market research
Before you start any business, it's essential to conduct market research to ensure there is a demand for your product or service. This research will help you understand your target audience, identify your competitors, and determine your unique selling points. You can conduct market research through surveys, focus groups, and competitor analysis.


2. Develop a business plan
Once you've conducted market research, it's time to develop a business plan. Your business plan should outline your goals, target audience, marketing strategy (we can help develop this for you so drop us a line for a no obligation chat), financial projections, and other key information. A business plan will help you stay on track and provide a roadmap for your business.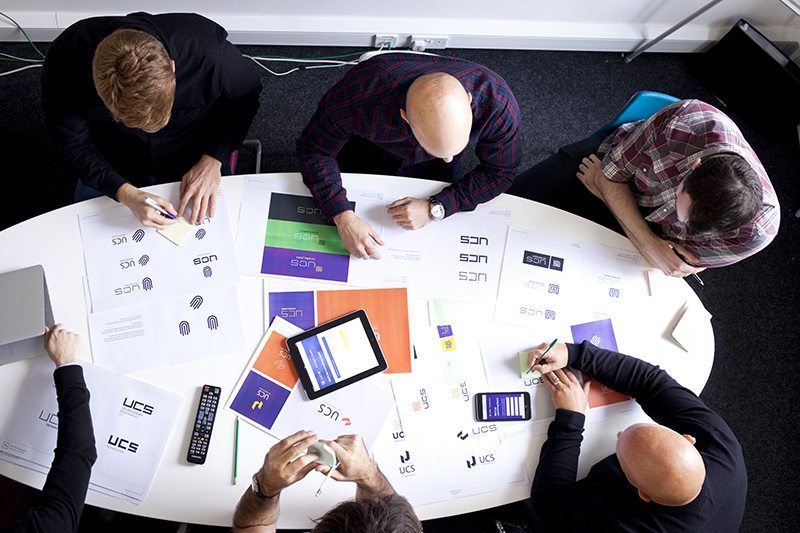 3. Register your business
You'll need to register your business with the government to make it official. You can register your business as a sole trader, partnership, or limited company. You'll need to provide some basic information about your business, such as its name, address, and type of business.
 Companies House is a great place to start when searching for and registering your new company name, we have also helped create the names of many new startup businesses in Middlesbrough over the years.

4. Find funding
Starting a business can be costly, so you may need to find funding to get started. There are various options available, such as loans, grants, and crowdfunding. You can also consider applying for a business incubator program, which provides resources and support to help new businesses get off the ground. Your startup funding should include a budget to get your branding (logo design) website and social media presence created to run alongside a marketing strategy to get your new business noticed with your target markets. We can help with all of these things and have some great examples of startup businesses in Middlesbrough that we have helped create branding for here.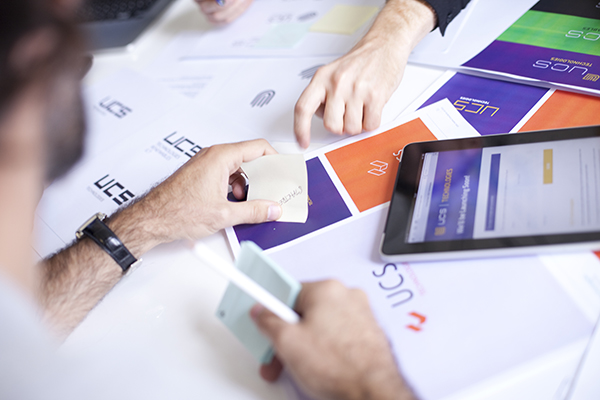 5. Choose a location
Choosing a location for your business is crucial. You'll need to find a space that is accessible to your target audience and provides the necessary infrastructure for your business. Middlesbrough has various locations suitable for businesses, such as the Boho Zone & Studio 109, which are digital and creative start up hubs, or the Teesside University campus, which provides support to start-ups.


6. Get the necessary licenses and permits
Depending on the type of business you're starting, you may need to obtain licenses and permits from the local government. These permits may include a business license, health and safety permits, and environmental permits. Make sure you research what permits and licenses you need for your specific business.
 Middlesbrough Council have further resources available on their website to help with these matters.

7. Hire employees
As your business grows, you may need to hire employees to help you manage day-to-day operations. You'll need to advertise job vacancies, conduct interviews, and provide employee contracts. Make sure you're familiar with employment laws and regulations to ensure you comply with them.
 One of the best and most cost-effective routes to finding staff is Teeside University, their graduate placement programmes can place the right candidates within your business to deliver new and fresh ideas.

Starting a new business in Middlesbrough can be challenging, but with the right planning and preparation, it can be a rewarding experience. By conducting market research, developing a business plan, finding funding, choosing a location, obtaining necessary permits and licenses, and hiring employees, you can set yourself up for success. Good luck!



Post a Response